To kick off the new year, UserTesting is pleased to announce four updates to our platform based on feedback from our customers!
1. Updated popular tasks
Popular tasks make study setup fast and easy. Instead of typing out each task or question you'd like to ask your test participants, you can simply drag and drop pre-written tasks into your test plan.
We've updated our existing popular tasks, adding new tasks and questions that follow industry standards. We've tested them extensively to ensure they capture quality feedback from panelists.
Give them a try by starting a new test.
2. Study-centric dashboard layout
We've made some changes to the layout of the UserTesting dashboard to make it easier to sort through studies and find what you're looking for.
On studies with more than 10 sessions, you'll now only see the first ten sessions in a study, with a maximum of ten studies per screen. To see more studies, you can click through to additional pages. To see all the sessions in a study, you can click the "see all test results" link.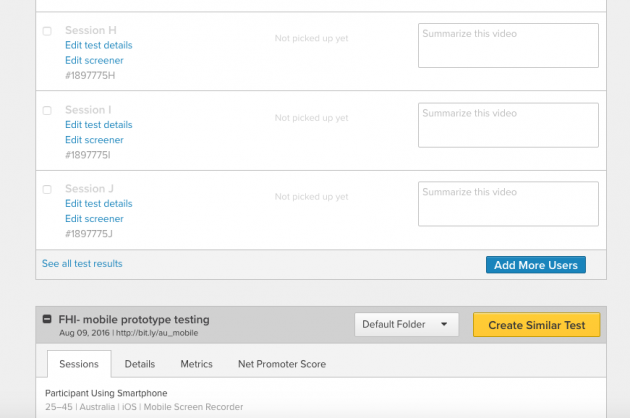 3. Blank page to begin web tests
While most UserTesting web studies have participants begin the test at a specific URL, there are some cases when you want users to share their thoughts or expectations before seeing a webpage.
You now have the option to begin the test on a "blank" page which instructs participants to follow the test instructions.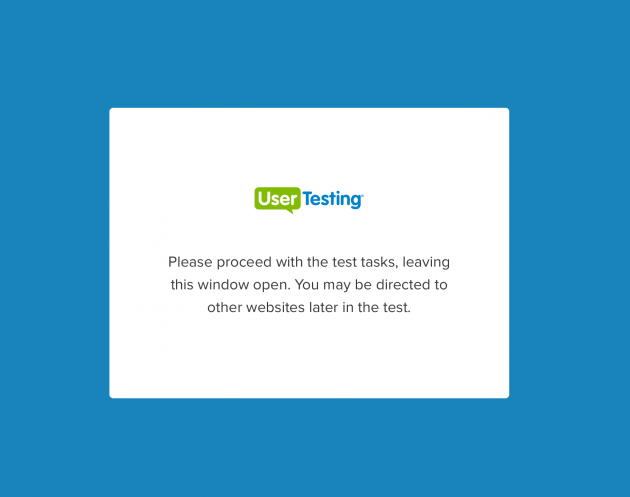 This prevents test participants from becoming confused by a completely blank page and abandoning the test.
4. Export multiple studies to Excel
We've updated the Excel export feature to support exporting multiple studies into one Excel workbook. This is useful for comparing data from two or more studies and eliminates the hassle of having to manually combine spreadsheets.
You'll have the opportunity to choose multiple workbooks or the new combined workbook. Simply click the checkbox next to the studies you'd like to export, and then select "Export to Excel."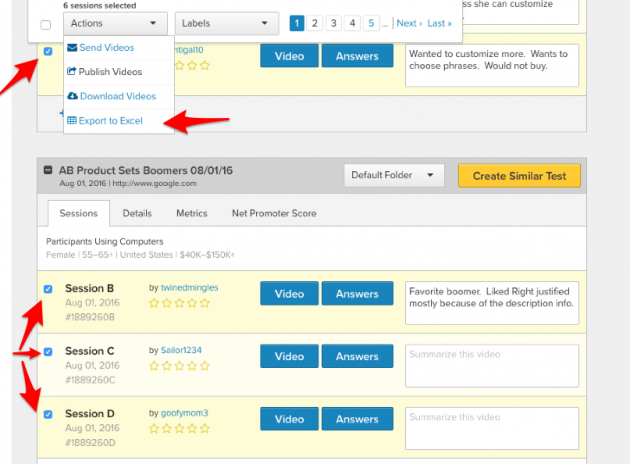 Enjoy the updates!
Log in to your UserTesting dashboard to try out these new and updated features today.
If you have any feedback, please let us know by emailing support@usertesting.com.