Every Tuesday, UserTesting studies a different topic to share here on the blog. We hope you'll learn some nifty research techniques and get inspired to run some insightful tests of your own. Enjoy, and check back in next Tuesday!
---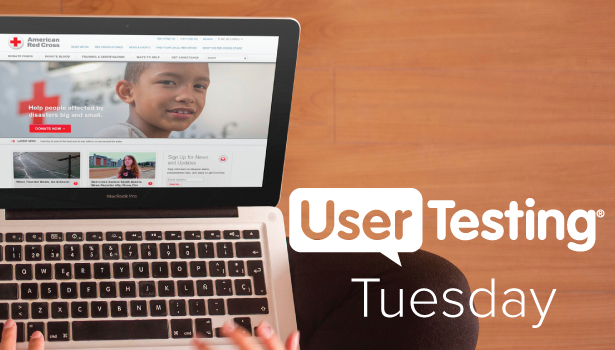 The American Red Cross collects blood, provides disaster relief, and teaches health courses in your community, as well as in communities around the world. And with over $700 million in donations last year to fund these efforts, it appears the American Red Cross knows the right formula to reach donors.
The Red Cross has a strong brand image. That being said, a modern international charity, especially of their size, cannot grow without a strong online presence.
The American Red Cross understands this. They crafted a beautiful website. They use a simplistic design. Their heavy use of white space allows you to focus on strong imagery that dominates your attention.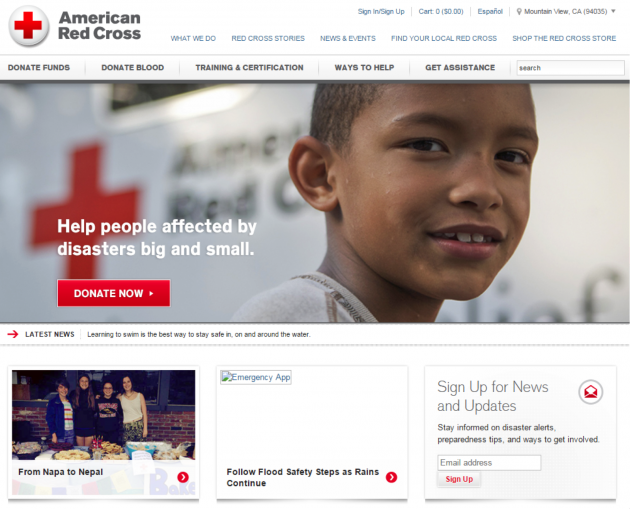 As you browse through the site, you feel a strong attachment to the efforts that the Red Cross wants you to be a part of.
At first glance, it would appear that the Red Cross invests a large portion of their funds toward telling you about their brand. But on the contrary, The American Red Cross only spends roughly 10% of their budget on marketing, fundraising, and administration.
There's a good chance you have heard of the American Red Cross before and know at least a little bit of what they do. So how do they get their message to the public on such a small portion of their budget? And furthermore, how have they done such a great job convincing you to support them with your time and wallet?
We were determined to figure out how they achieved this feat. More importantly, we hoped to gain some insights that could help them continue their mission to provide relief to individuals that need a hand to get back on their feet.
The study
64 gracious test participants donated their time to help us do a study on the American Red Cross website. We wanted to see how effectively the American Red Cross tells the world what they are all about. Then we took a look at their donation process to figure out how they were able secure over a billion dollars in donations last year.
Our study focused on the American Red Cross website. However, users from Canada, England, India, Romania, and New Zealand viewed their country's respective Red Cross websites so we could pinpoint key differences between the American and International experiences.

Our international test participants viewed their own country's Red Cross site so we could compare the experiences.
Emotional appeal on the homepage
Three large rotating images comprised the centerpiece of the Red Cross homepage. This rotating banner of pictures provided the user an emotional tone which they carried with them through the remainder of their stay on the site.
Because of users' preconception that the Red Cross focused on disaster relief, they expected to see heartbreaking pictures of people negatively affected by disasters around the world.
Instead, they were delighted to find that the images which swept across the homepage displayed smiling faces.

One of three rotating images on the American Red Cross homepage
So how did this affect how users perceived the Red Cross, and how did it influence their desire to support their efforts?
This unexpected surprise made users much more likely to be favorable towards the Red Cross's goals. They approved of the emphasis placed on hope and a brighter future as opposed to harsh imagery of disasters.
The tilt toward positive messaging gave users the sense that their help could truly make a difference. This made them more willing to look for ways to support the Red Cross' efforts.
"It is clean and does not have any 'depressing' images at the front. Not having that is actually a plus, because they should be about hope." - Female test participant, 35
Comparing homepage content: American vs. international
Go ahead and imagine yourself in the following scenario: You are browsing through a site and you stumble upon a snippet of information on a topic that interests you. Naturally, you want to learn more. Much more. But you cannot find a way to access this knowledge...
You might find this a bit frustrating, right? Our users agreed.
On the American Red Cross homepage, users were only presented the option to "Donate Now" to the projects displayed on the three large rotating images. In contrast, on most international Red Cross websites, you could elect to "Learn More" about these stories.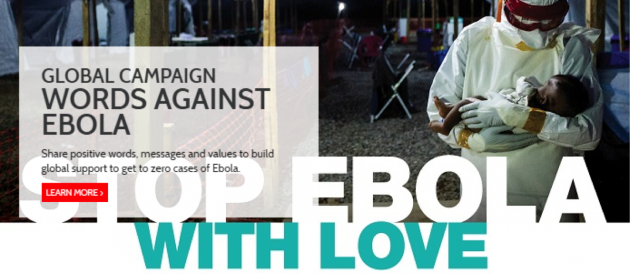 The banner on the Canadian Red Cross homepage offers the option to learn more about the featured causes.
Users who viewed the international Red Cross pages relished the opportunity to "Learn More" about current events. They particularly enjoyed seeing how the Red Cross chose to approach these issues.
Users desired EASY and MORE access to information on the current events they were learning about on the American Red Cross homepage.
"I would put images of newspaper headlines describing some of the events that the Red Cross is present at." - Female test participant, 42
The donation page
The fact that the American Red Cross' donation process was a single page set them apart from other charities' donation processes. When users noticed that the donation process was all compiled on one page, they were ecstatic!
In order to give an organization their support, users were accustomed to shuffling through various pages to input their information. However, with the American Red Cross, users were able to input all their information, customize how the funds would be used, and submit their donation---all on the same form!
The ease with which users could complete the donation information form made them much more willing to spend the time necessary to complete their donation.
Despite the high praise that the American Red Cross' donation page received, there were still plenty of opportunities for improvement.
When users arrive on a donation page, they hope to feel a connection to the organization and the efforts that they support. They want to feel like a part of the action---both mentally and emotionally engaged in the cause.
The American Red Cross donation page shows an image of two Red Cross workers speaking with a woman. A fire truck fills the background.
Some users did not feel the same level of engagement with this imagery that they had felt on the homepage. They did not identify with this scenario. They hoped to see a picture, or a collage of pictures, that spoke to them on a more personal level.
One user commented that if she were on the fence about supporting the cause, the image displayed on the page would not encourage her to commit to a donation. On the other hand, she would feel a greater personal connection to imagery of urgent national concern. This would push her toward finalizing a donation.
Comparing donation pages: American vs. international
When we make a donation, we often wonder how it will be used. In fact, we can not think of many other reasons donating to charity other than helping those in need.
All International Red Cross websites provided a visual explaining what each level of donation could provide for those in need.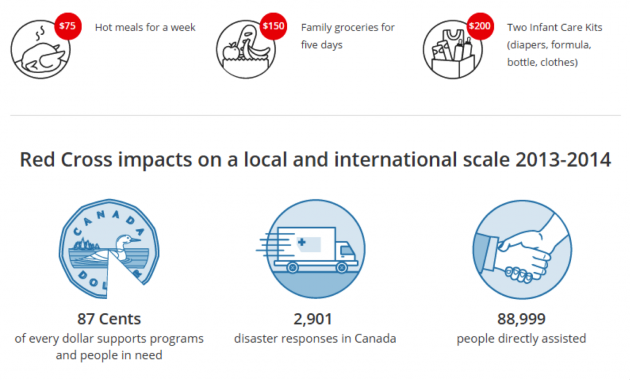 Donation breakdown on the Canadian Red Cross site
These visuals were enticing because users felt that their money was going to a specific, tangible cause, rather than a general pool of funds.
The American Red Cross was the only Red Cross website to omit this information from the donation page. This can cost them a certain level of emotional appeal for donors.
Conclusion
The American Red Cross effectively markets their brand on their website by providing tons of positive imagery. They form strong emotional ties between the user and the individuals affected by crises around the world. Then they provide the user an extremely concise and easy donation process. As with all websites, there will always be room to improve the user experience, allowing them to make an even stronger connection with supporters.
A warm thank you
Above all else, we would like to extend our thanks to the Red Cross for the breadth of services that they provide to those in need.
We hope that this study can help them on their mission to provide aid services locally, nationally, and internationally.