Our mantra here at UserTesting is to conduct user research early and often. One way we help our customers do that is by hiring people who are passionate about creating experiences. Our Mountain View and San Francisco offices have been bursting at the seams over the past few years, so we started looking eastward to expand, and we've landed in Atlanta!
Why Atlanta?
With customers on the East Coast and in Europe, Atlanta was a natural choice that would get us closer to our customers and available during their normal hours of business. This positions us to help them as they conduct user research even faster and more frequently.
Atlanta has also been growing as a business-friendly city and is attracting startups in a way that's earned it the moniker of the "Silicon Valley of the South." And with the third largest concentration of Fortune 500 companies in the U.S., there's no shortage of great customers to work with, too.
The city's location is also appealing. It's mild weather year-round makes it a great place to live, and traveling to and from most eastern hubs is typically just a few hours away. Our Chief Revenue Officer, Patrick Donnelly, expressed our excitement for our newest expansion,
At UserTesting we're always looking for ways to create great experiences, and the opening of our office in Atlanta will help us do that. Setting up shop in Atlanta gets us closer to our East Coast and European clients, and gives us access to a thriving community of innovators, entrepreneurs, and talent that believe in the UserTesting mission.
Fun facts about Atlanta
Considered the Silicon Valley of the southeast

Has one of the largest talent pool of new college graduates in the U.S.

Home to the world's largest drive-in restaurant, the Varsity

The Hartsfield-Jackson Atlanta International Airport is the world's busiest, and its terminal is as big as 45 football fields
Our future in Atlanta
We're just getting settled in our new home in Buckhead's Tower Place and currently have 21 UserTesting employees that call the Atlanta office home. We plan to grow our Atlanta family to more than 50 employees by this time next year by accessing the incredible talent pool in the Atlanta area and beyond. If you're in the neighborhood, check out our current job listings here.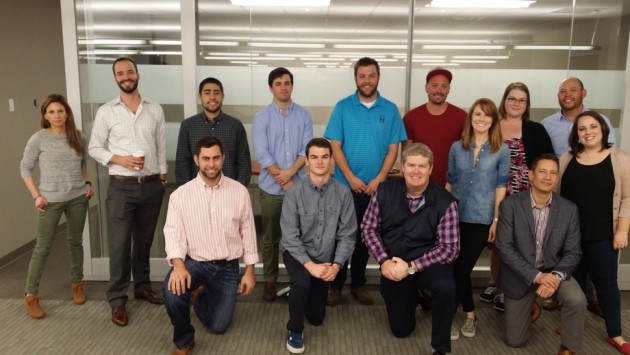 If you're in the Atlanta area and you've got any recommendations on great places to eat and hang out, let us know on Twitter! We're excited to explore our new home!