Recently, I hosted a webinar with Forrester Sr. Analyst Chris Condo. We discussed how Product Managers can remove the guesswork from their process and build the right product in less time. I've learned the hard way that the days of launching and praying for success are gone—it's crucial to harness real human insight to quickly validate product opportunities and ideas throughout the development cycle. Building products should not be a faith-based endeavor.
We had a great Q&A session and I've included some of the highlights from Chris and myself below, or you can watch the full webinar here. Enjoy!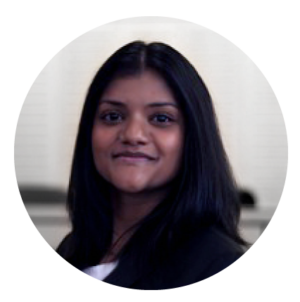 Is it time-consuming to gather human insights?
Tanya: It helps to think of human insight as an investment. Could you skip all the legwork upfront and launch a product more quickly? Absolutely. But, in my experience, if you skip all of the up-front work, you risk launching a product that doesn't deliver customer value. And then you have to rework it. That's far more painful than investing the time in some upfront validation.
You always need to think about how to balance rigor or depth of understanding with the minimum amount of information required to make a decision quickly. It's also important to carefully choose the tools and platforms that empower you to quickly connect with customers.
Chris: I have a saying in the developer world which is that you always have time to do it again, but you never have time to do it right. People are always in such a hurry to get something out the door, but they often don't think about whether they're delivering something that's going to provide value.
If you look at publicly-traded companies and compare their customer experience (CX) index scores, those with higher CX scores also saw a higher (when normalized) stock price—a 30-point difference! If that doesn't tell you that focusing on the customer has an impact on ROI, I don't know what will.
Instead of rushing to get a product shipped, a better strategy is to ask, "Are we going in the right direction?" and, "Is this something people are interested in?" or, "Do people understand the concept?" Getting the answers to these questions may seem time-consuming, but as Tanya said, it ends up speeding things along while ensuring you're moving in the right direction.
How do you decide what to test?
Tanya: There are a couple of dimensions that I think about here because it's not realistic to user-test everything.
What's the risk of making the wrong decision? Some decisions you can quickly and easily undo or rework, others you can't.
If you're finding that you're using a pretty standard design paradigm—your check-out flow looks like everybody else's—you may want to just go ahead and implement that. If it's the industry standard and what customers expect already you probably don't need to focus as much attention there.
Finally, if you're not going to make a different decision based on the information you find, don't bother doing research.
Chris: Here's a tangible scenario. Let's say you have a search engine, and you want to compare two algorithms. Well, A/B testing platforms will allow you to switch in between two different algorithms or take the same algorithm and provide different parameters to the algorithm's functional capability to see which one will perform better in a real life scenario.
So in that particular case, you might not need usability testing. But let's say that you also have a goal to get the user's search result within half a second. If you discover that, in fact, it takes five seconds to get a result you know something still isn't working. No matter how much you think that you've optimized, some reason users are still finding your site a bit clunky.
This is your opportunity to bring real people in, have them look at your website, listen to what they're saying as they're fumbling through the design and taking five seconds to find the result. You'll hear their experience as it happens, revealing valuable insight. Comments like, "Oh, I thought this was the result." Or, "Oh, wait a minute. This is isn't the result I was looking for."
Before long, you've discovered what needs fixing and can continue iterating until that friction is eliminated from the experience.
Want to learn more?
You can watch the full webinar here. To learn how UserTesting can help you understand your customers through on-demand human insight, contact us here.