Success is no accident. It is hard work, perseverance, learning...most of all, love of what you are doing. - Pele
I've been at UserTesting for four and a half years and hard work, perseverance, and learning have been the common threads linking all of our employees. To further explore the different career paths that my colleagues have taken, I created the "Career Path" series in which we interview folks across all disciplines to share their stories as they succeed and grow as part of the UserTesting team.
For our inaugural post in the Career Path series, I'd like to introduce you to Angela Vuong, Manager of Project Management at UserTesting. Angela started off with us as a Customer Success Manager in 2014 and went on to become a founding member of our Project Management Team, which she now leads.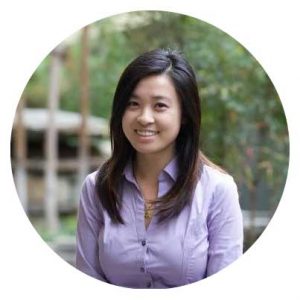 What did you do before UserTesting?
I used to work as an account manager at Phihong. They're the Asian equivalent of Costco and they sell electronic parts in bulk to large companies. I worked with our Asia factory and with customers in the U.S. to place orders. I worked very odd hours in order to sync up with the work day in Asia and still meet the needs of our customers in the U.S.
What was your first role here?
I started off as a Customer Success Manager (CSM) almost 3 years ago. A lot of what I did in the account management role at Phihong translated to the CSM role here. When I began, I took over many big accounts like Autodesk and Adidas. Project Management was a big part of the CSM role at the time, which I really loved doing. I also enjoyed getting to know the customers and traveling to meet them in order to continue building our relationship.
Why did you decide to change roles from a CSM to a Project Manager?
Our CSM roles were a hybrid CSM/Project Manager (PM) function at the time. As we grew and acquired more and more accounts, the project management workload was starting to become a lot. I went to my manager with a colleague and we recommended creating a separate role dedicated to project management. My manager chatted with our CEO, who was having similar thoughts, and the Project Management Team was born as a result. Seeing that I preferred the project management aspect of the job, I jumped at the chance to be one of our inaugural PMs!
So now you're leading the Project Management Team. How did you get that role?
It was on my career roadmap. I've always wanted to learn how to manage a team. When I had my quarterly check-in at the beginning of the year we were mapping out my career goals and I told my manager I was interested in managing a team. My manager gave me a lot of guidance and direction to help with the process. He asked me to have bi-weekly check-ins with each of my team members to see what projects they needed help with and what advice I could give them. Over the last quarter, we really started getting me ramped up to lead the team and I officially became the manager two months ago.
What's unique about working at UserTesting?
I've grown a lot as a person here. I've been given the opportunity to find the role that best suits me. There was never any hesitation to move me into a role where I felt that I'd thrive the most. I also value the opportunities that UserTesting gives especially our yearly educational stipend to take courses like the Project Management Professional (PMP) certification that I've just completed. Additionally, during my time at UserTesting I've learned to be much better at putting customers first. We're held to a much higher standard than at my previous job and that's definitely something that's helped me in my career.
The people and culture are incredible here. I really enjoy coming to work every day and having the flexibility to work out of either our Mountain View or San Francisco office. The dog-friendly culture is a big plus too!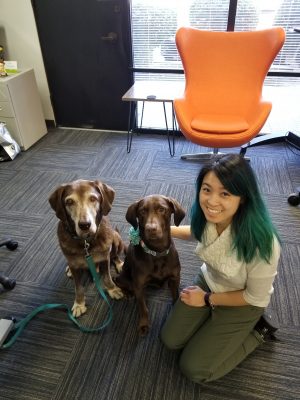 What was the most challenging project you've worked on and what was the biggest lesson you've learned from that?
The most challenging project I worked on was for a customer's catalog project. With privacy issues, we weren't allowed to provide the participants' shipping addresses to the customer. So we came up with a workaround in which the customer provided us a handful of catalogs to ship out to the participants on our end. Our team sent them out and once the participants confirmed they'd received it, I launched their studies. The customer had required very specific participant demographics, which made it even more of a challenge to recruit participants. Despite the difficult recruitment requirements, we were able to complete this within 3-4 months and the customer found the feedback we provided extremely helpful.
The biggest lesson that I learned from this was how to put customers first and think of a workaround in order to provide them with the valuable feedback they need. More importantly, I learned how to set expectations and add buffers for things that were more complex than the normal study. For instance, the shipping time and participants involvement were both somewhat unpredictable, so I learned how to create guardrails for future studies and that thought process has now become integrated into the Project Management Team.
What advice would you give to someone who was looking to be a PM in tech?
I want people to know that they don't need a PMP certification to be a PM in tech. If you've ever planned a trip with multiple people, a wedding, or a party, there are some aspects of project management involved in that. If you also enjoy planning these things, you'll probably enjoy applying these skills to a PM role in tech!