Meet Kingsley Ma, who joined the UserTesting family in 2015. Read on to learn how he went from a Mobile Engineer to Director of Engineering.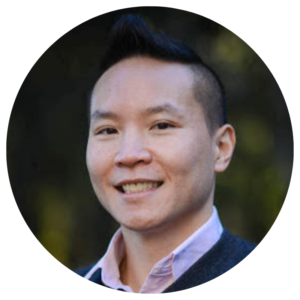 How did you hear about UserTesting, what was your first role here, and what were the first few months like?
I came in as the first Android software engineer. The first few months were a whirlwind since I was getting up to speed on the people, the culture, and our technology stack. Always the engineer, I tried to refactor our onboarding boot camp. I still have that doc somewhere. UserTesting had just opened our San Francisco office and I still remember how low the ceilings were on our floor.
How did you then go from Mobile Engineer to Director of Engineering?
I've always had a passion for people, hiring, technology, and building products. The rough plan was to understand the business and technology, find the gaps, and fill them. As I gained more experience, I was open with my manager about my career ambitions and desire to learn by doing. Thankfully, he offered opportunities for more responsibility and I jumped in headfirst. Reading has accelerated my learning, as well as the coaching and various classes offered by UserTesting. However, there's no substitute for working closely with other engineers, product managers, designers, and different folks across the organization. Being flexible about how to solve problems, over communicating, being accountable, and owning results has been a huge boon.
How long were you a Mobile Engineer for and how did your next promotion come about?
I was a mobile engineer for 6 months. I was then given an opportunity to take on more ownership and I learned a lot about how not to do things but also found success through trial and error.
Tell us more about what you do now.
I serve our team by being responsible for the hiring, success, performance, career growth, and retention of our engineers. I also help with cross-departmental initiatives.
What's unique about working at UserTesting?
The leadership team truly embodies our Core Values and that I can see that throughout our organization. Being Kind, Keeping it Simple, Putting Customers First, Owning Results, and Getting Better are things we frequently reflect on and actively screen for during the hiring process. Doing things the right way is just as important as getting results.
What was the biggest lesson that you've learned from your time here?
Be clear and explicit about what the expectations are for your team, manager, and direct reports. This helps create an environment of autonomy (backed by accountability) and high engagement throughout your team.
What advice would you give to someone who was looking to grow in their career?
Ask for help, be deliberate about your career goals with your manager, never stop learning (reading, classes, mentorship, etc.), and strive for excellence no matter what activity or task you're doing. Most importantly: enjoy the ride!