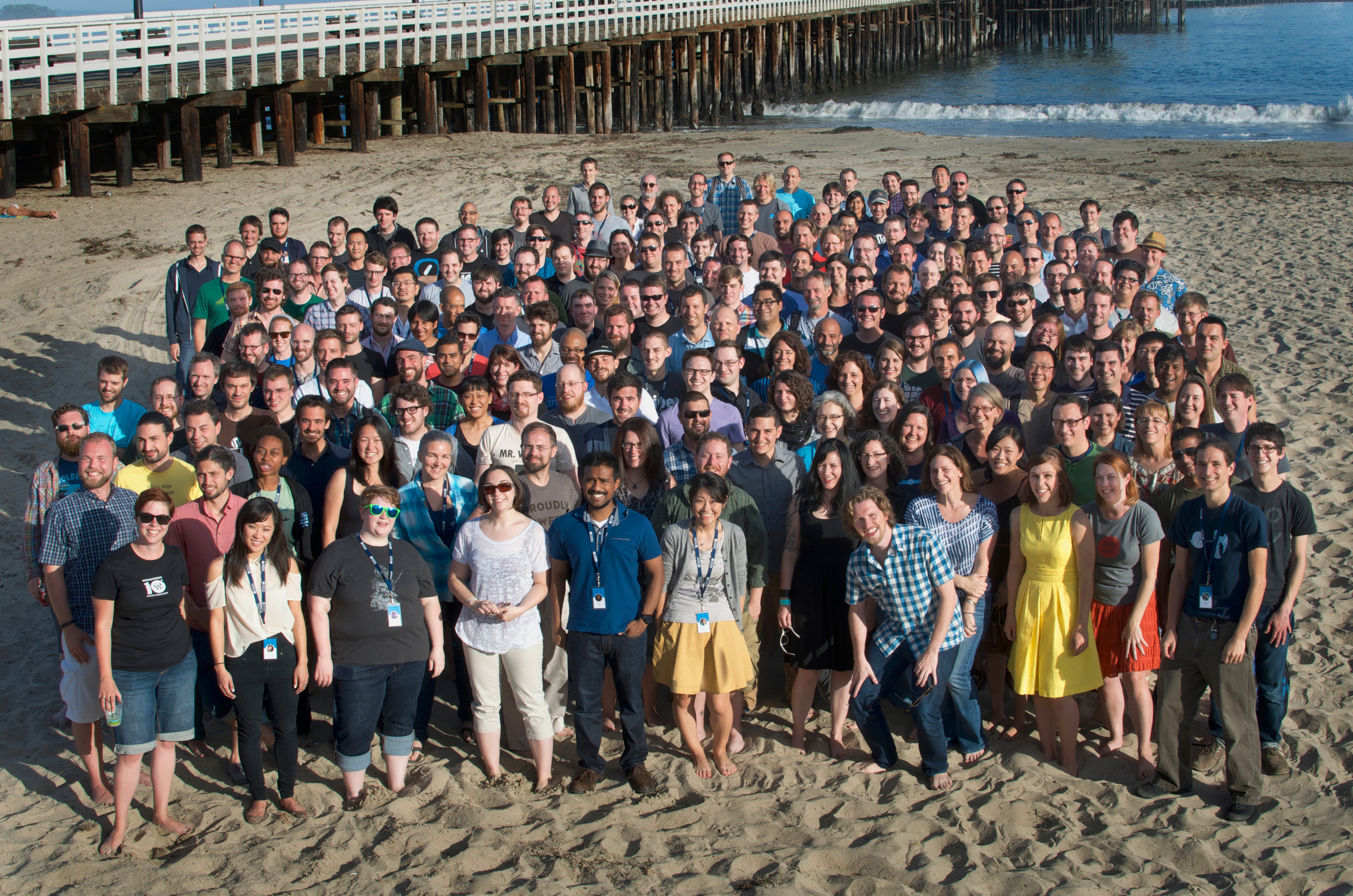 The Automattic team. Photo © Automattic.
Automattic, the company behind WordPress.com, Akismet, Gravatar and more, has relied on UserTesting to facilitate collaboration between its employees and gain actionable insights on WordPress.com - one of the biggest blogging platforms on the web.
Dave Martin, a Growth Designer for Automattic, said that the company's user-centric approach has made it important to have the ability to identify potential pain points and improve products before each release.
"It really is all about the customer," he said. "It's really baked into the culture that customers are important to us.
Gaining Insights on An Open-Source Project
Those familiar with WordPress.com may also be familiar with WordPress.org, an open source project run by the WordPress Foundation, which is built by hundreds of community volunteers and includes several Automatticians as contributors to the WordPress.org core.
Due to the open source nature of the platform and without the aid of tracking analytics on WordPress.org, Dave said WordPress.org core contributors have turned to UserTesting to highlight pain points and areas of friction with users.
"There is no tracking javascript or anything like that on the open source WordPress install, so we have literally zero insight into what's working and what's not working," he said. "The solution that has worked well is UserTesting."
Design Engineer Mel Choyce added, "with .org, it's the only thing we have."
Easier Collaboration with Remote Teams
Without a centralized office, Automattic teams only meet in-person a few times each year and UserTesting is one of the services they rely on to make sure everyone is on the same page, and focused on providing quality products for their users.
After using traditional testing methods, they turned to UserTesting to collect user feedback and share findings with their teams. Mel said UserTesting has made it easier to collaborate with other team members.
"It's particularly useful for us as a distributed team because we can't all do everything in person," she said. "Having something recorded online and in a central place makes it easy to be able to share with our co-workers."
"We've watched them at meet-ups before where people surround a TV to watch a UserTesting video," said Shaun Andrews, a Designer for Automattic. "Sometimes, it's mind-boggling to watch these videos."
Shaun said the biggest benefit of UserTesting is the ability to gain objective insights from users that result in a better product for their users, something that was not as easy to do when gathering feedback from support requests.
"To get that outside perspective is really valuable," he said.