Two years ago, four tenacious and passionate people were tasked with a mission: to find a new product to grow the Citrix brand in new directions.
Fast forward to present day, this same scrappy team successfully launched the Convoi app—which provides a simple and smart way for busy professionals to add a second phone line for work.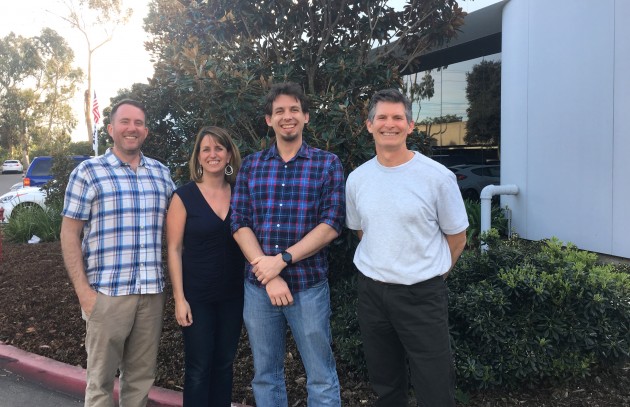 Jeremy Rawson, Carey Caulfield, Cory Bair, Mike Ingelhart
How'd they arrive on this product?
Initially, the team did a lot of user interviews. They learned that people really don't like using their personal cell number for work, yet they have to give it out all the time. They also learned that small business owners use their personal phone numbers when first getting their businesses off the ground for three reasons:
They often start in a home-office or cafe
They don't always know another way
It's simple
They put their personal number on their website, business cards, and press releases because they didn't have any other options that were fast and economical.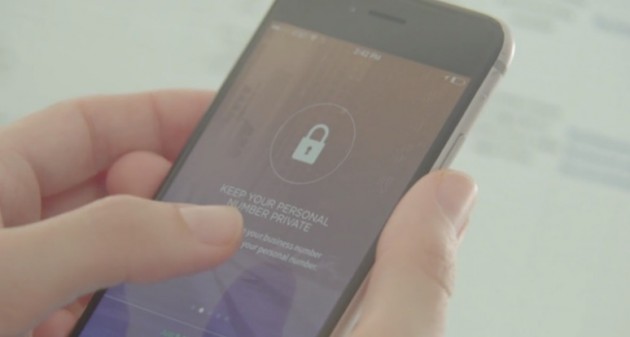 The team knew they could help people separate their personal and work calls, texts, and voicemails, in an easy-to-use app.
Thanks to their hard work and diligence, Convoi now has hundreds of paying customers and is growing fast.
We recently spent a day with the crew at their offices just outside of Santa Barbara, CA to shoot the following video telling their story, and to learn more about their process and how UserTesting has been a key part of their agile startup-style initiative.
How Convoi implemented UserTesting into their agile process
Since they were charged with functioning like a lean startup team—building easy-to-use mobile apps inside a large company—they didn't have time to be dependent on anyone else.
Their team would put together a mockup, run a UserTesting study in the evening, and have results they could run with and iterate on the following morning.
"There's nothing like putting a test up at 3pm and having video tests start rolling in during the evening.
The videos and quotes were immediately actionable. My team and I could watch them the same night, then come in the morning and have hypotheses on how we could improve the situation the same day.
We did not have to wait for video processing, reports to be written, findings to be delivered weeks later."
—Carey Caulfield, Product Manager at Citrix Convoi
One favorite thing about UserTesting?
When we asked Carey what her favorite thing about UserTesting was, here's what she said:
"The turnaround time. Getting testing is completely in your own control. You can get as many tests as you need and you're not dependent on anyone else for recruiting or conducting the tests. They just happen.
This is crack for Product Managers with very small staff who are trying to get a lot done with less resources."
Learn more about Convoi
Convoi is for freelancers, consultants, entrepreneurs, startups and anyone who doesn't want to give our their personal number for business any longer. You can also keep tabs on their progress by following them on twitter @convoiapp.