This post highlights the insightful Q&A from our recent webinar with UserTesting Chief Insights Officer, Janelle Estes, 5 ways elite companies are raising the bar for great CX.
---
Having a usable, enjoyable, and trustworthy experience that helps people achieve their goals is a necessity consumers have come to expect. So what is it about an experience that keeps customers coming back? What sets world-class brands apart?
In a recent webinar, Janelle Estes, Chief Insights Officer at UserTesting, discussed the results of a recent study that we conducted. By exploring 11 of the top CX leading companies, including Apple, Coca-Cola, Costco, Edward Jones, Google, Lexus, Nike, Starbucks, Target, USAA, and Zappos, we uncovered five key differentiators that set world-class companies apart.
Following the webinar, we had a great Q&A session and have included some of our favorite questions below. Enjoy!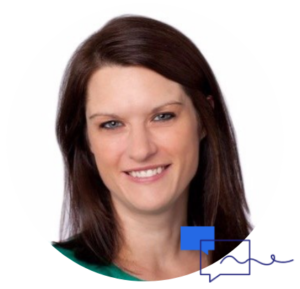 1. How did you capture emotional reactions in your study?
We asked each participant to provide three adjectives within an open text field to describe each company. From there, we used a couple of sentiment analysis models that have been adopted within the industry to identify overall sentiment. Ultimately, each word used included a score and an overall rating of positive, negative, or neutral.
2. Was this entire study carried out with UserTesting software?
It sure was! We used our remote, unmoderated testing solution when we evaluated the mobile acquisition flows and conducted the advertisement testing. We also used our moderated solution, Live Conversation, when we interviewed the loyal customers of each company.
3. Is there any additional insight as to how the brands from your study create a joyful, fun, and easy emotional connection?
The right emotional connection doesn't necessarily have to be joyful or fun, but simply begins with understanding your customers, their expectations, and what motivates them. There is no silver bullet or magic formula, unfortunately.
For example, a media company may be able to provide experiences that evoke humor, playfulness, and other emotions that drive consumption, but a financial services company likely needs to evoke emotions such as trust and confidence. Companies need to meet their customers on the right emotional level, and you can only do that by truly understanding and empathizing with them.
4. Are MVPs bad for customer experience?
While they're not necessarily bad for CX, there are better ways to gauge the value of a concept before moving to MVPs. For example, gathering feedback on an idea before you put together a single line of code can give teams the direction they need to make the next best step. And this saves teams time, resources, and money.
If a company does, however, decide to move forward with an MVP, they need to be strategic about who they push them out to. Whether it's through beta programs or another means, those testing MVPs should know they're just that—an early iteration of an experience where companies are trying to capture usage and feedback in order to iterate and improve.
5. What surprised you most about the findings in this study?
We see the stats and we hear the trends about the importance of experience, but it was eye-opening to listen to stories from people who decided to remain loyal to or ditch a brand based on a single experience. It reinforces that we are in fact in an experience economy where CX is the competitive differentiator.