With Black Friday, Cyber Monday and the rest of the holiday shopping season just around the corner, are you absolutely sure that your online store is ready to handle all of the extra attention you'll be getting? You're in for a busy season, so don't let bad usability ruin your holiday sales!
To help you make sure your site is ready to go, we've put together a quiz and a tip sheet with suggestions that you should "check twice" when preparing your e-commerce site for the holiday rush.
Take the quiz now!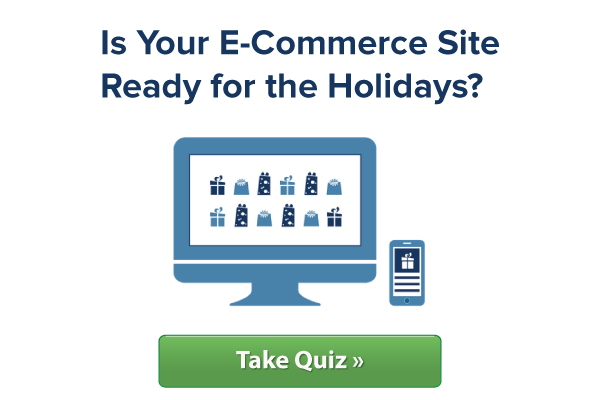 Ready to get your site in shape for the holiday rush? These 10 tips will help you provide your shoppers with a great experience.
The season isn't the same without holiday cheer, so here's a bonus tip to start your preparation!
Bonus tip: Is your mobile experience just as awesome as your desktop experience?
Why mobile, you ask? Think of all the people standing in line during the holiday season with access to their mobile devices. They have a million things running through their minds about how they'll check off the next item on their gift list.
If they're on your mobile site, you'll have their attention for as long as it takes them to get to the front of the line, so the experience of finding a product has to be quick and hassle-free or they're on to the next site.
Can your customers navigate your site while holding their device in one hand? Are your site's elements positioned in a way that makes them easy to access? These questions can all be answered by testing the experience on your mobile site.
For more tips and suggestions for your e-commerce site during the holidays, check out the 10 Tips for Optimizing Your Site's Shopping Experience!