August 23rd marked the first of our Everyday Insights roadshow events. The roadshow is a series of half-day events across the U.S. bringing together business leaders who care about their customers' experience.
Highlights from the event
The event kicked off with a Birds of a Feather lunch where attendees shared challenges and best practices on topics like customer insights, product management, and UX research.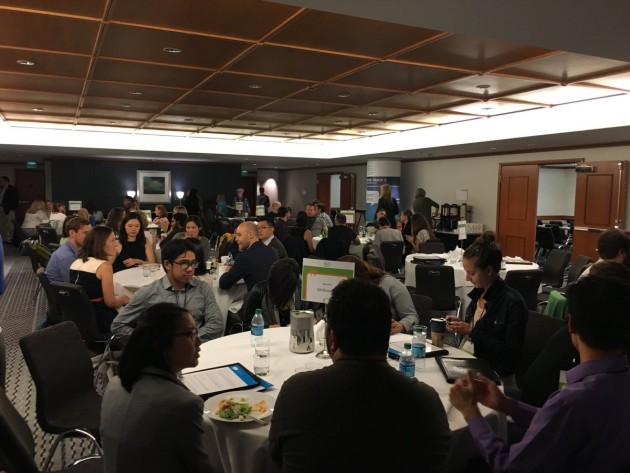 Jeanne Bliss, CEO of Customer Bliss, started the presentations with a keynote session on leading a customer experience transformation in your organization.
Andrew Adams from Overstock.com, Yasmine Khan from Credit Karma, and Steve Fadden from Salesforce joined our own VP of Product Marketing, Mike Mace, for a panel on improving the overall customer experience through UX methods.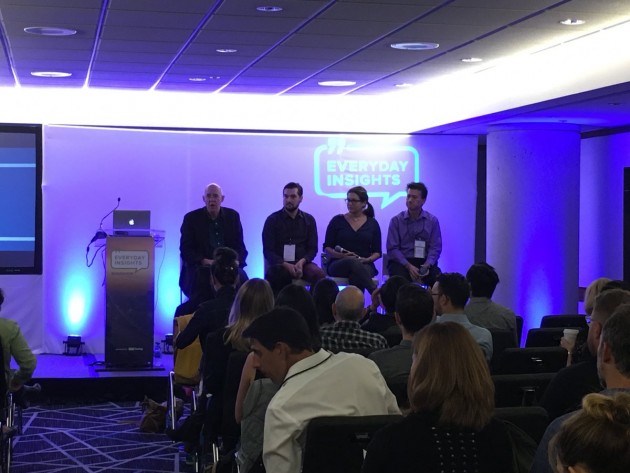 Kaari Peterson and Matt Weathers of Chegg shared the process and results of a research project that uncovered how students study and learn and ultimately improved Chegg's digital solutions.
Cameron Craig and Nancy Bell of Macy's spoke about understanding customers' emotional experience to improve their relationship with your business.
Josh Zheng of IBM Watson led a session on cognitive computing and how cognitive APIs can help businesses think like their customers.
Steve Fadden of Salesforce and UC Berkeley shared how research at different stages of the product life cycle can inform product development decisions.
To wrap it all up, Lynn Hunsaker, CEO of ClearAction delivered a session on aligning user experience to the customer life cycle.
Stay tuned for the next event
We'll be hosting the Everyday Insights roadshow in several U.S. cities in the coming months. Stay tuned for an invitation announcing when we'll be coming to your city!