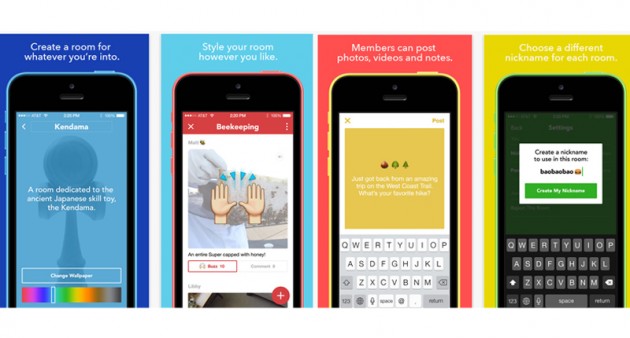 Rooms, the new chatroom app for iPhone, might not be what you'd expect from Facebook. It was recently called "the future of anonymity" because users can choose separate user names for each room without revealing their personal information. It was also referred to as "the chatroom app for the 21st century that no one is asking for."
What is Rooms, and what do users have to say about it?
In the app, users can create "rooms" and invite others to have discussions and share content. Each room has its own theme, from food to sports to beatboxing.
To enter a room, users must have an invitation that comes in the form of a QR code. When you create your own room, you can customize its appearance and distribute the QR code to anyone you want to invite (or post it online for anyone to find and use).
Rooms could be thought of as Facebook's answer to Reddit and other anonymous online communities. Users can create a separate "nickname" for each group without disclosing their real identity---and without entering any personal information other than an email address.
We ran a study with five iPhone users to watch them explore the app for the first time. Here are a few things we learned:
1. The unique and quirky invitation system is more confusing than it is fun
To enter a room, users need to either scan a Rooms QR code or take a screenshot of one and then upload the picture of the code. Three out of five test participants thought this was confusing and overly complicated. One suggested that clicking a link would be much easier than taking a screenshot of the QR code.
2. The lack of Search functionality makes it hard to find relevant content
Test participants quickly learned that the app doesn't allow users to search or filter for rooms they would be interested in discovering. Three users thought this was annoying and wanted to be able to have more control over how they discovered a new room. One pointed out that it would be nice to have the option to choose whether a room is private or public.
3. Signing up with just an email address makes users feel like their privacy is protected
Four of our test participants expected to be able to sign in with Facebook, and were surprised when account creation only required an email address and confirmation code. While many people have privacy concerns when it comes to Facebook, four test participants said they felt like their privacy was protected in Rooms. Two users, however, felt uncomfortable allowing the app to access their photos.
So, do you think Rooms will take off?
Have you used the app? Tell us about your experience in the comments!