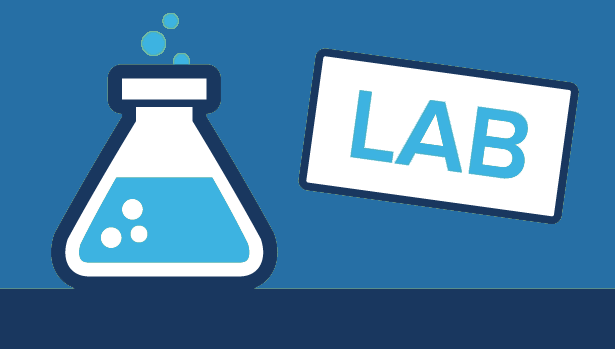 Not to sound too much like Steve Carell, but I love lab.
As a UX researcher, the usability lab at my previous job was my home away from home. I set up the conditions, I set up the technology, and the participants came and went as I pleased. I could bask in the fluorescent lights of the participant side and be certain that research goals were addressed, or I could hide in the observation side and anonymously guide a test plan to completion. Either way, with the protection and the security of a lab, I knew I was going to make a study work.
When I started thinking about running remote usability studies, I started to worry: Could I make a study work without my trusty lab?
I felt like I might not have enough control to learn what I needed from the research. After all, if a remote study started to drift away from the research questions, I couldn't steer it back in the right direction.
With a little reluctance, I decided to give it a try, and here's what I learned.
Test plans are your friend
Running lab studies, I would always get nervous about my test plan.
Regardless of whether I had run a pilot, problem tasks would appear. These were tasks that either took a lot of effort for a participant to understand, or tasks that absolutely, no matter what, had to be completed for the study to be a success. Surely, the participants could sense my fear.
When these tasks came around and I didn't get a juicy quote from the test participant, I would pounce. I would pester and probe until the topic was thoroughly exhausted, then silently keep a running count of what answers fell into what description. This transformed me into a living, moving, news ticker: continually repeating and running through details while the live story developed.
With a remote, unmoderated study, you aren't sitting right next to the participant, asking questions the whole time. So the test plan becomes your voice.
I learned to anticipate which tasks might confuse users and then phrase them in a way that made them clearer. It freed up my brain to think through the big picture at test creation, rather than reacting to user behavior on a minute-by-minute basis.
Like anything else, it takes practice to write a good test plan. But once it's put into practice, a good test plan saves time, money, and effort.
Everything goes according to script
For any good researcher, accommodating test participants is part of the drill. In the lab, that could mean providing a comfortable environment, cutting a session short or letting it run long, or adding tasks onto the original plan.
That could also mean that I would get differing amounts of feedback from different participants. It could add time, uncertainty, and complications to findings and conclusions.
With remote studies, though, each session is much more likely to follow the same script as the other sessions in the same study. As a researcher, I can be confident that all of the necessary questions will be addressed. I don't have to worry about running out of time. If I need more data, I can always present the same test to more users. I know that my data will be strong and complete.
No show, no problem
One of the most challenging facets of running a lab study is managing the time between participants. During this time, I would jot down notes, group together common findings, debrief with teams and stakeholders, make any necessary changes to the study format, reset the lab and technology settings, grab more coffee, check the emails that were starting to pile up, and get ready to welcome the next user.
This occurred within a schedule that as already filled to the brim to accommodate packed workdays.
If a participant was unable to show up, that session would have to be rescheduled. The unoccupied time was never as productive as it originally would've been. Starting and stopping projects is difficult, and a single delayed session puts a delay on the whole study.
With remote, unmoderated studies, the users are a click away. New users are always ready to participate from the comfort of their own computer or mobile device. Sessions start and stop on their own, can overlap or run simultaneously, and require little monitoring after the initial setup. Wasted time is minimized because all of the moving parts are operating within an automated schedule.
That's a wrap
Sure, I still love the lab. But I also love the peace of mind---and the results---that come with remote studies. Remote studies are available on demand, when they are wanted and when they are needed, providing an easy source of valuable insight.