Recently, we launched a five-part webinar series to help showcase the many creative ways UserTesting can be used across organizations. In the series, we'll delve into how our teams in Design, Research, Product Management, and Marketing rely on the UserTesting platform to leverage human insights to make better, more informed business decisions.
In the first edition of the series, we sat down with UserTesting's Kim Adamski, Product Design Manager, who shared a few stories on how UserTesting has used Design Sprints to ship products, lessons learned, and how her team continues to refine their process.
We had a great Q&A session with Kim and included some of our favorite questions below, you can also watch the full webinar here. Enjoy!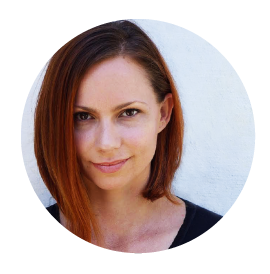 Who do you involve in your sprints?
We try to involve a good cross-section of the company and always welcome anyone who wants to join a design sprint.
At a bare minimum, we try to include the product manager, the designer, and the lead engineer. Whenever possible, we also like to include folks from the product marketing team, our professional services team, and customer success. We even try to encourage anyone from the executive team to get involved as it's a great way to highlight our process.
Did you have any resistance when asking teams to participate in design sprints?
Some resistance is common—just about everybody goes through this. We're really fortunate here at UserTesting. We're all about talking to the customer, so it's a little bit easier here.
With that said, it's still a hard ask to get people to take a week off. When we start to prepare for one, I try to look at dates as far out as possible. Then we start trying to convince people to participate. When we can tell them it's a month or two away, it's a little bit easier for them to work it into their schedule.
We also leverage whatever insights we've already gathered to help get people excited. People tend to be more motivated to participate when they can see the potential impact we're trying to make with the sprint.
How often do you do design sprints?
We don't have a set schedule, but we're typically doing some sort of a larger, week-long sprint every quarter. For things that are actually going to be in our product we typically hold one or two per year, and we run a bunch of mini spikes in-between.
Want to learn more?
To learn how UserTesting can help you understand your customers through on-demand human insights, contact us here.