Recently, we launched a five-part webinar series to help showcase the many creative ways UserTesting can be used across organizations. In the series, we'll delve into how our teams in Design, Research, Product Management, and Marketing rely on the UserTesting platform to leverage human insights to make better, more informed business decisions.
In the third edition of the series, we sat down with UserTesting's Director of Product, Brian Tran, who shared a few ways he leverages the UserTesting platform for product discovery and validation, to make decisions quickly and confidently.
We had a great Q&A session with Brian and included some of our favorite questions below. You can also watch the full webinar here. Enjoy!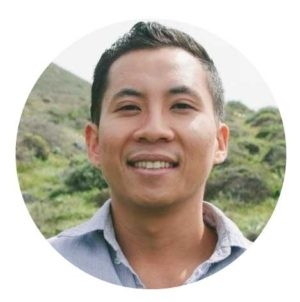 Can you describe the makeup of your teams?
At UserTesting, we call our teams squads. Each squad is comprised of a Product Manager, a Designer, and a set of Engineers. Generally, it can range from around four to six people—definitely less than 10. They're each responsible for certain parts of the product.
Each squad is empowered to think about what are the best feature or products to build that will one, hit that goal and by hitting that goal, obviously we solved customer needs.
Another interesting role that we have here at UserTesting is our Product Insights team. The team is comprised of professionals who are experts in doing foundational research, including both qualitative and quantitative data. Then we also have Product Marketing who, along with the Product Insights team, support each of these different squads.
How do you ensure that the research your team conducts—specifically by non-researchers—is high quality?
Right now a lot of companies are trying to scale their customer research efforts, which is great. What we've seen work well is a decentralized approach that empowers everyone to conduct research, while also providing guidance and structure from experienced researchers to ensure best practices and high-quality research.
There are also features within the UserTesting platform that helps teams do this. For example, we have a new feature called Workspaces that helps teams work within teams. The projects that you're working on within UserTesting are organized within your teams. This also allows dedicated Researchers to easily see what other teams are working on and enables them to more effectively help out if needed.
There's also something called the Approval Flow feature that enables newer researchers to get a second set of eyes on their tests before they're launched. So for example, if you have someone who's a little bit newer to conducting research, they can create a test. But, before they can launch that test, they can have someone more experienced with research review first. This helps make sure that testing is happening more often but then also still high quality.
Want to learn more?
If you'd like to learn more about how UserTesting can help you understand your customers through on-demand human insights, contact us here.