Recently, we launched a five-part webinar series to help showcase the many creative ways UserTesting can be used across organizations. In the series, we'll delve into how our teams in Design, Research, Product Management, and Marketing rely on the UserTesting platform to leverage human insights to make better, more informed business decisions.
In the fourth edition of the series, we sat down with UserTesting's Director of Product, Tanya Koshy, who shared how the platform has helped her team quickly validate product opportunities and ideas early in the development cycle.
We had a great Q&A session with Tanya and included some of our favorite questions below. You can also watch the full webinar here. Enjoy!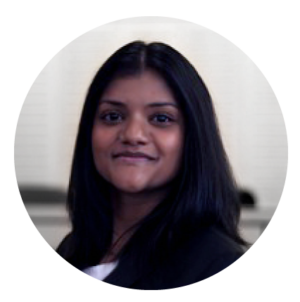 How much time do you dedicate to understanding your customer and the problem you want to solve for them?
This can be a time-consuming process, but it's important that you invest in building an understanding of your customer and getting to the root cause of the problems you're solving for.
Fortunately, because we can easily scale our customer research with the UserTesting platform, I can have 10 customer interviews scheduled and completed within just a few days. For really big projects we can do this within about five days, and for smaller projects in just a day or two.
Understanding your customer and the problem you need to solve is an investment—and the bill is always going to come to you as the PM. You can pay this upfront or pay for it later, when you've already built something or when everybody's debating the validity of whether you should build the thing that you're building.
Paying later can have a compounding effect, and you risk not having a shared understanding of what problem it is that you're solving. At that point, you're probably having disagreements or can't make decisions. When you delay making that investment, you risk building something that your customers don't really want or need.
Gaining a full understanding of your customers, their problems, and how you'll solve them is an investment that may feel expensive up front, but you'll see that it pays off when you build something your customers want or need.
How do you recommend improving the CX on existing features or products?
When we're looking to make the UX of a particular feature or product area better, I always start by just looking at how our competitors to do this. It's important to understand this, not just because your competitors may do it differently or better, but because there might be common modes and interactions that your customers are used to.
It's also really important to watch your customers interact with your product and taking note if they struggle with any part of the experience. When you find areas where customers struggle, that's what you should be optimizing for.
Will everyone in my organization really be interested in learning so much about customer research?
It depends on where your organization is when it comes to being customer-centered. If you're just getting started with customer research, there can be a bit of an adjustment period initially. Different teams may want different levels of insight, and some may want to just get to the ask—what should we build?—and not be as interested in everything you've learned along the way.
But, as you continue to share the human insights you're uncovering and how they're influencing what's being built, that can really help people throughout your organization have a better understanding of the customer experience. Sharing what you've learned through customer research helps your team and your organization be better aligned.
Want to learn more?
If you'd like to learn more about how UserTesting can help you understand your customers through on-demand human insights, contact us here.