Recently we launched Enhanced Metrics—visualizations of behavioral data that give customers even more information at a glance and support fast discovery of critical insights.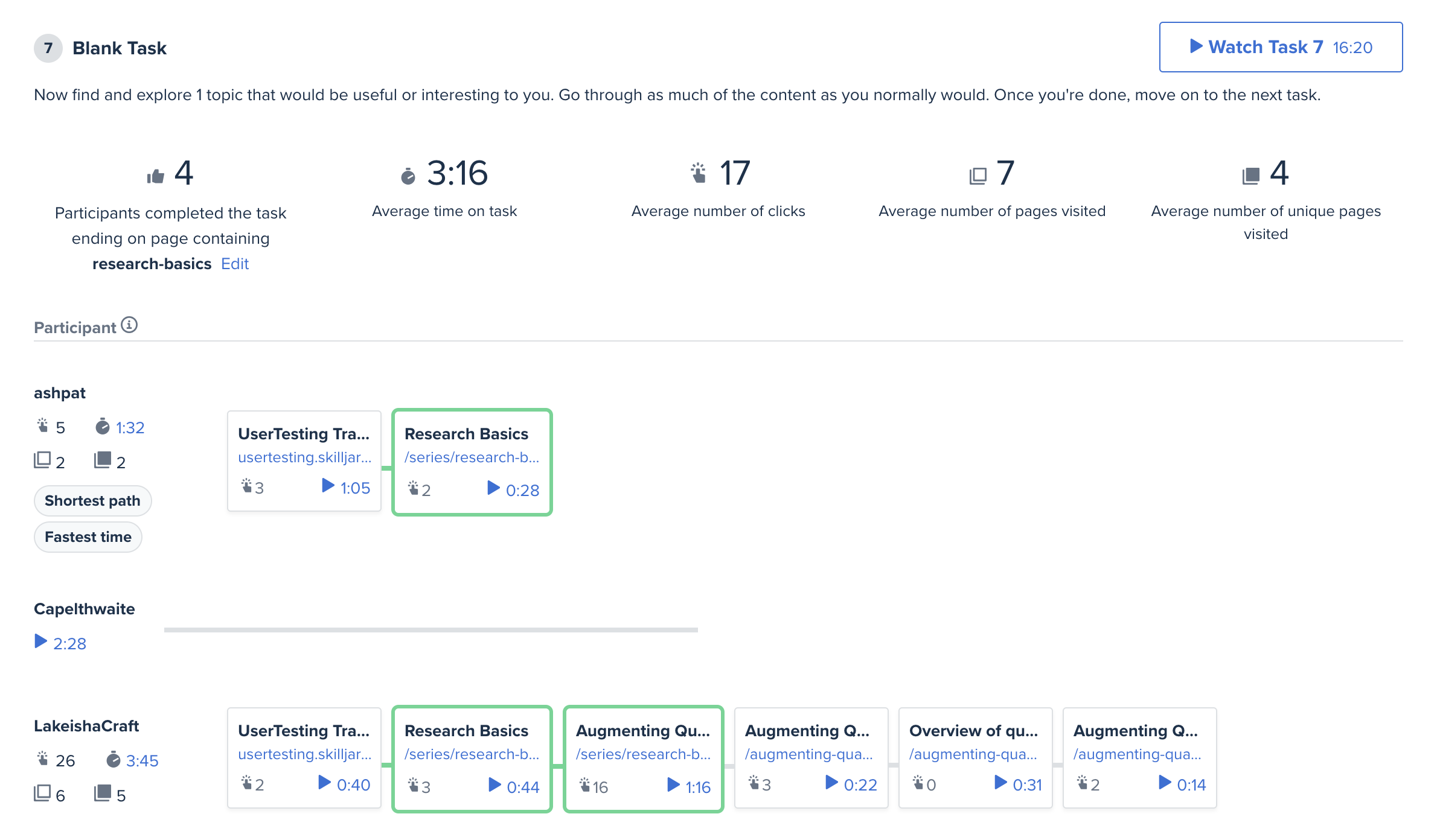 Since the release, we've been pleased to see customers trying out the new feature and have received thoughtful feedback—both regarding the value that the feature has already provided as well as ideas to continue its evolution.
In the weeks following the release, we saw approximately 60% of our customers (by account) try out the feature; that number has increased to 85% at present. And we've seen the number of users trying out this feature double since the time of release.
Here's what our customers have been telling us
Thushjanthan Sivagurunathan, CX Designer from Canadian bank Tangerine, told us,
I love the graphs in the Metrics tab. We use them to quickly communicate results to our stakeholders.

We have used the Time on Task to better understand behaviors based on different test participant demographics. We learned test participants under the age of 30 tend to complete tasks faster, but don't take the time to read. This insight has influenced us to be less text-heavy and find creative ways to communicate without words.
Kim Wertz, UX Coordinator at Collette, a world leader of world travel and escorted tours, shared,
I now often look at Metrics first when reviewing completed tests. Because we are in the midst of a web redesign, I begin by watching the videos of the test participants with low ratings. It really helps me understand major pain points and is a great time-saver.

I also love seeing the pages visited. It is helpful to see the paths the test participants followed and it gives an idea of what to expect before I watch the video clips.
We continue to make improvements to this feature through the feedback we've received.
Our goal was to make it easier for customers to hone in on critical insights. Customers let us know that they wanted to be able to customize the presentation according to their needs or according to points of interest uncovered while reviewing these results.
We now provide filters, so that you can filter test participants to remove outliers or hone in on the experience of specific test participants or sort the results to adjust the ordering of the click paths (by Test Participant or Time on Task).

And with standard Metrics, which we redesigned to showcase video clips using intuitive charts, we now show you the number of test participants associated with each response—providing important quantitative details right upfront.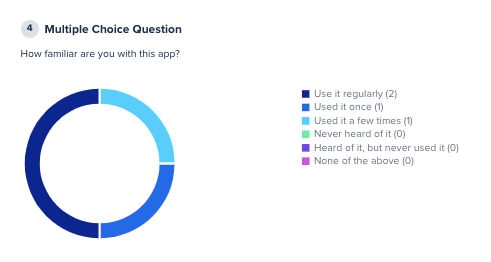 Finally, we've been learning from customers about the different ways they've been utilizing Enhanced Metrics. We found out that customers find this feature helpful when doing competitive analysis—pitting their digital experience against one or many competitors to see how each test participant fares when asked to complete the same task.
With this in mind, we've written this Competitive analysis with UserTesting guide. This guide walks through the different ways you can use unmoderated testing as well as Live Conversation when assessing the competitive landscape and highlights features—like Enhanced Metrics—that help you save time and increase insights in the process.
Have you tried Enhanced Metrics? Share your thoughts! We'd love to hear what you think and the ways that we can make helpful improvements.
Enhanced Metrics is available to Premium subscription customers. Standard Metrics are available to all subscription customers.
Want to learn more?
If you'd like to learn how UserTesting can help you understand your customers through on-demand human insight, contact us here.