In a recent webinar Tanya Koshy, VP of Product Management for UserTesting, and Michael Mace, VP of Market Strategy for UserTesting, sat down with us to share how product teams can make great product decisions in real time using fast customer feedback with Product Insight.
Product Insight is our latest application designed for product teams, so you don't have to be a trained researcher and there's no need to watch hours of video.
We had a great Q&A session with Tanya and Mike and included some of our favorite questions below, or you can watch the full webinar here. Enjoy!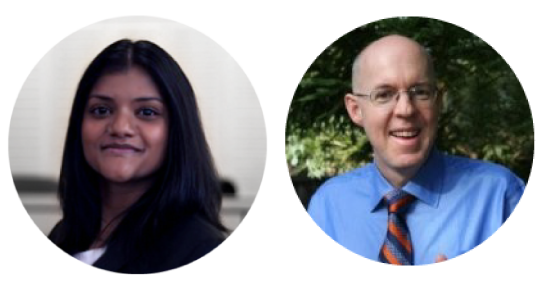 Should our team be using Product Insight or Insight Core?
Mike: One of the things we hear from our researcher customers is a lot of them are overloaded. There are so many requests for information, they have to pick and choose which projects to take on, leaving a lot of people feeling frustrated, while making the researchers feel pressured.
We want everybody to get the insights they need to make great decisions. Product Insight was created to help non-researchers get the answers they need quickly. For those who are researchers or power users, they can continue to use what we call Insight Core, which is the traditional version of UserTesting.
What was it like conducting 40 discovery interviews?
Tanya: We were iterating through the process of gathering those 40 interviews. We did them in batches of about 10, refined our idea, and then continued interviewing people by asking them to respond to something slightly different. We started to see trends after watching about three to four videos. After that, we'd gather as a team and talk about what we learned and what we'd change. We were constantly changing and refining what we were asking throughout the 40 videos.
Mike: The truth about doing interviews is that at a certain point—usually less than the number you're supposed to do for statistical purposes—the results start to converge.
When you start to hear the same thing from people you know that you've addressed the core concerns, and you're better off iterating based on that feedback.
When should I use Live Conversation versus a Quick Answer test?
Mike: So there are a couple of things to look at. One is how much time you have available—if you're short on time it's better to use Quick Answers because you don't have to sit in on the interviews. It also depends on how much flexibility and follow-up do you need. If you want to be able to ask follow-up questions or have more of a conversational style discussion, then Live Conversation is better suited for that. Both of these tools are available to you via Product Insight, empowering you to switch back and forth depending on your needs.
Want to learn more?
You can learn more about Product Insight here, or watch the on-demand webinar here.
To learn how UserTesting can help you understand your customers through on-demand human insight, contact us here.