At UserTesting, we have a really unique, empowered Engineering culture. We have a mix of Engineers who work out of our offices and others who work remotely from home. About two years ago both Karmen Blake and Jerrod Blavos joined the UT Engineering family as remote Engineers. Karmen and Jerrod recently sat down to talk about their time at UserTesting.
Name: Karmen Blake
Location: Post Falls, Idaho
Official title: Senior Sofware Engineer
Company: UserTesting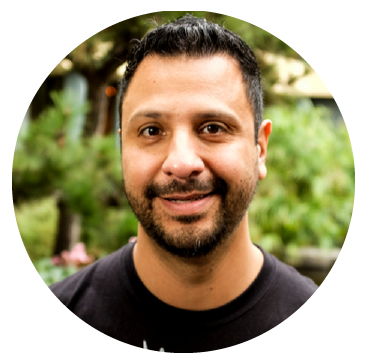 Name: Jerrod Blavos
Location: Raleigh, North Carolina
Official title: Senior Sofware Engineer
Company: UserTesting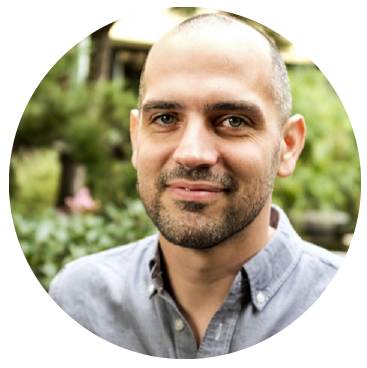 Tell us a bit about what did you do before UserTesting?
Karmen: Just moved back from the Bay Area. Did some software/web development for a local agency.
Jerrod: I lead a team that built software primarily for the music and entertainment industry. The most notable was the Fugazi Live Series, which allows visitors to buy (or negotiate a price) for downloads of nearly every Fugazi show.
What do you do now?
Karmen: I'm a Software Engineer working on the Fulfillment Team.
Jerrod: I lead the Insights squad in creating the customer experience after a UserTesting study is ordered. We focus on the tech that drives the playback for the videos created during remote user tests. This includes video processing, a web-based video player that includes annotation and clipping tools as well as research and development on new features that make our product more valuable to customers.
Where do you fit into the team? Who do you interact with most on any given day?
Karmen: I'm a software engineer on the Tester Fulfillment team. Our team meets for daily standup. I interact with most on our team at different parts of the day. At times I may pair program with any given engineer on our team. I sync up with Brian Loucks often too when clarifying product requirements.
Jerrod: I am the Lead Engineer for the Video Player Insights Squad. I make sure everyone on the team has what they need to be productive, and fill any role needed to clear roadblocks. When necessary, I work to bring together people who can best solve the problems we encounter when developing the product. I represent our squad and their interests with the rest of the Product and Engineering department during the daily standup and other meetings.
What have been some of your favorite UT moments so far?
Karmen: As a remote engineer, I appreciate visiting teammates in our San Francisco or Mountain View offices. I highly value the face-to-face time and also like meeting folks from other departments. Our Engineering Team recently went through a training given by Sandi Metz which was awesome!
Jerrod: I have two: being chosen as UserTesting's Dope Employee of the Month, and the public release of our new video player.
What's the first thing you do when you get to your workspace each day?
Karmen: The first thing I do is read email/slack and drink a hot cup of coffee. This gives me a bit to wake up and set a plan for the day. I typically have an hour or so before our daily stand-up to continue work on a feature I left from the day before or knock out a bug.
Jerrod: I check email and Slack for anything interesting or important that's happened since the end of my previous day. I live and work on the east coast so my day is over while the west coast continues on. I walk our Trello board to identify anything I can do to ensure my team can stay focused on building our product. This can take the form of connecting people on areas of knowledge or interest, doing code review for pull requests that may be blocking progress, or verifying features to allow them to go to production. If i have meetings or interviews that day, I'll try to get any preparation done before the rest of the department comes online. Once all of this is handled, I may find myself with time to write some code!
What do you like to do outside of work?
Karmen: Spend time with family, basketball, mountain biking, casual programming/hacking, teach and mentor at meet-ups, speak at and attend tech conferences.
Jerrod: I like to run, swim, play old school video game, and finding fun things to experience with my wife and our children, two and five years old. We recently found that the younger one loves live music, while the older one is fascinated by circus-style acrobatics.
What would you say is unique about working at UserTesting?
Karmen: We have a set of "Core Values" which we have bought into and help guide our actions from software development, communication, and decision-making.
Jerrod: Remote culture is in the DNA of the Engineering department. UserTesting was developed initially with a mostly or entirely remote team, with patterns of communication that allowed engineers to feel connected and to drive the product forward rapidly. Lots of companies try, but UserTesting has it figured out.
Let's play some word association. I say UT Engineering Team, you say?
Karmen: Super smart and fun!
Jerrod: Killer.
How about UserTesting?
Karmen: Quality and motivated people
Jerrod: Required.
Company Culture?
Karmen: We all strive to get better.
Jerrod: Accountability