The video game landscape is changing: while plenty of titles still release at the traditional $50-60 price point, more and more developers turn to the free to play and freemium models to develop lasting revenue.
Multiplayer Online Battle Arenas (MOBAs) are among those leading this shift in business models. MOBAs cost the attractively low price of $0 and instead draw their revenue from in-game items, skins, and other features.
With this in mind, fast and easy in-game purchases are the key to success for these free to play games. We took a look at three of the most popular MOBAs at the moment to find out what regular players liked and wanted out of an in-game store. Riot's League of Legends (LoL), Vale's Defense of the Ancients 2 (Dota 2), and Blizzard's Heroes of the Storm (HotS) all provided valuable insight into what works, and what doesn't, as normal people buy virtual items for real money.
Players want to see the actual item
MOBAs typically offer dozens, if not hundreds, of potential in-game items. Like many retail stores, the items available often change seasonally, become discontinued, or go on sale. In this way, the games mirror traditional online experiences more than may be expected.
However, MOBAs often differ from traditional e-commerce sites that showcase multiple photographs of the product being offered. Instead, some MOBAs have art pieces that showcase a stylized version of the item or character in question.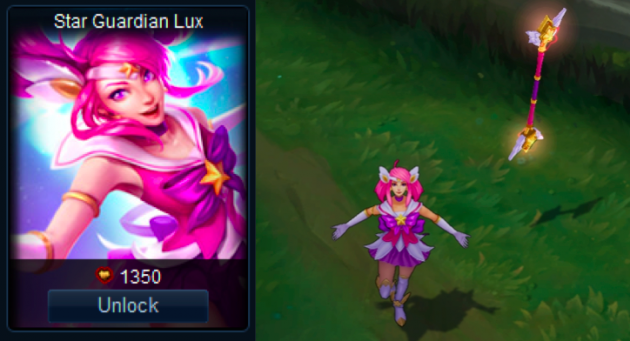 In-store image (left) vs. in-game model (right)
Although these art pieces can be engaging, they can also lead to frustration. Players in our recent study voiced a desire to see the "in-game" version of their purchase before actually spending money. Although e-commerce sites have no way of letting buyers try out the product, video games have the advantage of potentially allowing their players to see or try out these products before committing to purchase, and this option often creates a better experience for the player.
Players prefer cost clarity
People love sales, and MOBA in-game shops take advantage of this by offering weekly, daily, or similar limited deals alongside reduced prices for bundled items on the home page.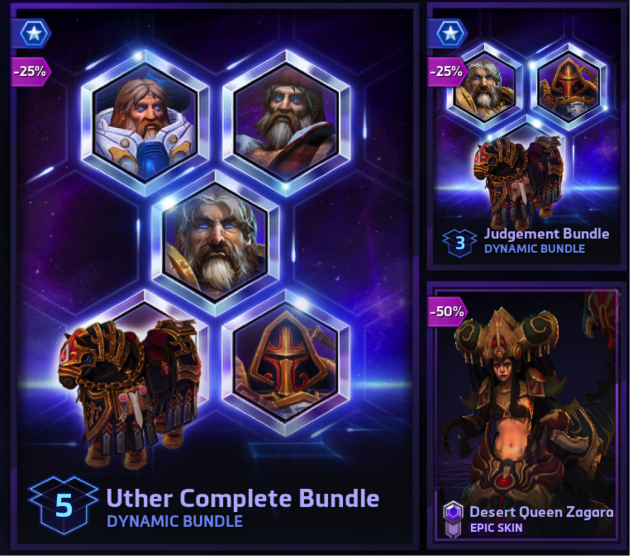 Example of discounts marked in-store
Although players in our study appreciated being aware of such deals and offers, they clearly stated that while seeing "50% off!" made a strong impression, it sometimes felt meaningless without seeing the actual associated price.
Players in in-game stores want to quickly find the actual price, just like shoppers in brick-and-mortar retail locations. Although some players may click through to find the price on the product detail page, many others may ignore it due to this missing information—something for the architects of these stores to consider.
Players expect quick responsiveness
While in-game, players of MOBAs have their reflexes and strategy tested to the extreme, as they respond to opponents' moves with split-second reactions and precision. Players want—and usually receive—quick responsiveness and low latency while playing.
For this reason, the slow loading and sometimes sluggish responsiveness of MOBA in-game stores often confused and frustrated players in this study. After getting used to lightning-quick reactions in-game, players quickly become impatient if there's even a slight delay in loading the store.

Example of loading screen in the store
Apart from improving the store itself to load faster or more efficiently, players pointed out some other ways the experience could better meet their needs. One requested hover-over options for items to purchase, to more quickly gather basic details without needing to change pages. Similarly, search and filter elements did not always react as expected. In one instance, a player had no idea how the items presented on the page were initially presented, and it was only after minutes of exploration he realized it was by release date—a sort option that never naturally occurred to him. Fixing these UX elements can help reduce the need to change pages, meaning players will encounter screen loads less frequently.
Takeaways for MOBAs
Traditional retailers have had years to better adapt to selling their products in an online space, learning from many mistakes and pitfalls along the way. Although MOBAs have set a standard in the video game realm for digital transactions within the game itself, the experience still has noticeable places for improvements.
By learning not just from each other, but from other e-commerce sites and apps, these games can increase their sales numbers. They can also make a more enjoyable and quicker shopping experience for their players—and give them more time to play with their purchases.