UserTesting recently awarded the nonprofit organization North Shore Animal League a grant of pro bono research through our OneWorld program for nonprofits. UserTesting OneWorld helps charitable organizations create better user experiences, thereby increasing their impact in the community.
North Shore Animal League America—the world's largest no-kill rescue and adoption organization—has saved the lives of over 1 million dogs, cats, puppies and kittens at risk of euthanasia. Through their many innovative programs, they reach across the country to rescue animals from overcrowded shelters, unwanted litters, puppy mills, natural disasters and other emergencies and find them responsible, loving homes. As a leader in the no-kill movement, they are dedicated to promoting shelter pet adoptions; encouraging spay/neuter programs; reducing animal cruelty; ending euthanasia; and advancing the highest standards in animal welfare.
We did a Q&A with Jessica Klein at North Shore Animal League to talk about the successes her team has achieved on their website through their partnership with UserTesting OneWorld.
---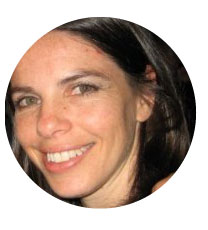 Q: Before UserTesting, how did you know what was working and what wasn't on your website?
Through analytics tools such as Google Analytics and direct customer feedback through social media, customer service etc.
Q: How did you feel about using the UserTesting platform?
It is extremely easy to use and you get results so quickly. Watching the videos is very exciting and rewarding—whether the feedback is positive or negative it is always insightful.
Q: What were some of the insights you learned?
The test plan that we followed was a before and after scenario. Animalleague.org was scheduled for a complete redesign and re-platforming and we initially used UserTesting on the old site to get feedback on what was working and not working to help inform the redesign process.
Then once the new site was built, we used UserTesting again, with the same set of tasks, to validate that our solution solved the problems that surfaced in the initial round of testing, and I am pleased to report that it did!
For example, in the initial round of testing, we learned that our tagline "leader in the no-kill movement" was an appealing statement for both potential donors and adopters. The initial designs our agency came up with had dropped this tagline from the header. After receiving this feedback, not only did we put it back into the header but we repeated it several times throughout the site.
The feedback on the second round of testing was overwhelmingly positive. It really resonated with our test participants and they each commented on it unprompted.
Q: What are you planning to improve with your user feedback?
Another trend that came out of the initial round of testing was that our navigation was not intuitive and it was difficult to find things. We completely overhauled our site map and simplified the navigation. Again, the feedback was overwhelmingly positive on the new site and when asked to rate the ease of finding what they were looking for, 1 being difficult and 5 being very easy, the rating was almost unanimously a "5."
When testing the new site, while the feedback was overall very positive, there were some bugs and glitches that surfaced that we were able to address. One example is our "Ways to Give" page which was a new concept on the site and it is basically a catch-all landing page for all of the ways to donate to our organization.
Several participants commented that they thought the page was too long and hard to digest. So we worked with our designer to make a few adjustments and then sent an email through UserTesting's interface asking those who commented on this page if they could take another look and see if they found the new version improved.
We heard from all of the participants that we reached out to and all of them agreed that the new page addressed their concerns. This all happened within 24 hours.
Q: Is there anything else you'd like to share about your experience with UserTesting?
As a not-for-profit, we are grateful that UserTesting was able to work with us on this project. The insight and guidance that was provided by the support team was extremely helpful. And with a second site, Muttigrees.org, launching later this year, we plan to follow the same process.
---
Click here to learn more and apply for a UserTesting OneWorld grant.