UserTesting recently awarded the nonprofit organization Human Trafficking Search a grant of pro bono research through our OneWorld program for nonprofits. UserTesting OneWorld helps charitable organizations create better user experiences, thereby increasing their impact in the community.
Human Trafficking Search (HTS) is a global research database and resource hub on human trafficking for the purpose of educating and raising awareness of the issue. First developed in 2006, they have grown to manage thousands of multilingual sources on 120 countries including academic journal articles, research studies, congressional testimony, films, documentaries and more.
We did a Q&A with Michelle Lillie at Human Trafficking Search to talk about the successes her team has achieved on their website through their partnership with UserTesting OneWorld.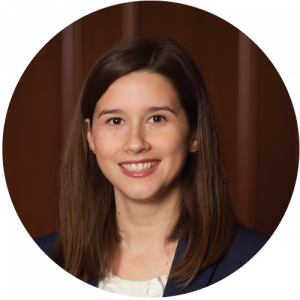 Q: What sparked your interest in UserTesting?
There was a deep divide in our office between those who felt our website/database was great and those of us who felt it needed significant improvement. (We are a Google Grantee, but Google Analytics can only tell you so much about the user and not so much about their needs.) So I went looking for a way to gather outside opinions on the website, and a friend suggested I look into hiring a UX team. Since we are a small non-profit, it really wasn't in the budget, but I stumbled upon One World while looking up User Testing and applied immediately!
Q: Before UserTesting, how did you know what was working and what wasn't on your website?
Before UserTesting, we relied on Google Analytics and various small focus groups. Google Analytics was almost a shot in the dark because it would tell us what pages the users were going to, but not how they were interacting with the page or what they liked/disliked. We did hold a few small focus groups, but since they weren't blind, we really only received positive feedback instead of constructive criticism that we really needed.
Q: How did you feel about using the UserTesting platform?
The User Testing platform is easy to use, and we received our results really quickly. Kelly trained us on how to use the platform and helped edit our first test (the phrasing of the questions is key!) The platform was really intuitive and easy to navigate. We posted the test and listened to all the results in a matter of hours—really impressive.
Q: What were some of the insights you learned?
So many—a lot of it was very critical, but it was exactly what we needed to hear. None of the five users knew what was in our database or what to search in the search bar—all of them thought it was a place to find missing people, victims of human trafficking, or traffickers. (Our database is a resource library with information on 120 countries in a dozen languages.)
Even more interesting, all five users noted that our logo helped show them that this was a website to search for missing people! So we learned our logo was misleading the users, and that we need to update our logo and branding.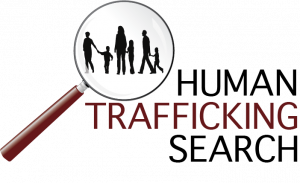 Human Trafficking Search's current logo
We also learned that we need a better call to action above the search bar so users know what they can use it for.
A smaller but still important insight is that we learned that about half of the users did not equate labor trafficking with human trafficking. This is very interesting since we focus on all forms of human trafficking, not just sex trafficking, and thought our users knew the common forms of human trafficking. This will really change what types of information we put on our static information pages.
Q: What were you able to improve on your website through user feedback? Or what are you planning to improve with your user feedback?
We are planning to have the logo redesigned, rephrase the call to action on the search bar, and change the wording of the categories on the top (the users were confused what "ideas" meant). The goal is to make these changes on the homepage, and once it's coded, retest once the website is live.
Q: Is there anything else you'd like to share about your experience with UserTesting?
It has been so helpful for our redesign and really settled a lot of our office debates which were based on opinion and assumption. It is very difficult to look at your own website objectively, especially after you have been seeing it every day for years. It was a breath of fresh air to hear what users really thought and how we can provide them the best experience on the website. Through this entire process, we have felt so supported by [UserTesting Customer Success Managers] Tamila, Jennifer, and [UserTesting Researcher] Kelly every step of the way. They made sure we were trained on the platform and understood the process, and they were very patient with all our questions.
Click here to learn more and apply for a UserTesting OneWorld grant.