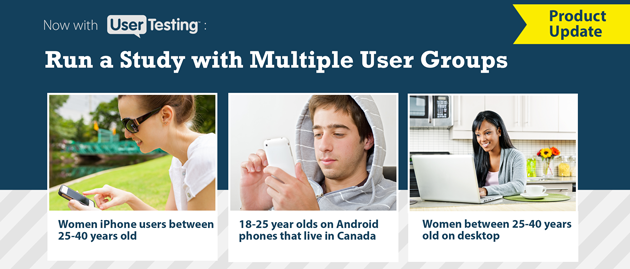 We've got some great news! We've made some big (and pretty awesome) updates to our test ordering process. The biggest change is that you can now order tests made up of multiple user groups—each with different device and demographic preferences. We've also updated our test ordering interface to make choosing participants much smoother.
Why the Change?
One of the things that people love about UserTesting is our advanced targeting. You can target users with the exact demographics and devices that you want. However, for many of our customers, one demographic group per test is not enough.
You might want to test your website with women between 25-40 on iPhone, but you might also want to run the same test for men, for Android users, from a different country, or all of the above. Now you can do all of this in a single usability study, and in a really intuitive way.
What does this look like? (Screenshot time!)
Let's take a look at what you'll see when you order a test now.
Test Creation
The first thing you'll probably notice is that we changed the first step in creating a test. Originally, you would need to choose between a mobile and desktop test. If you chose mobile, you would then select app or website. The problem with this setup was that as our customers began building responsive websites that would work across devices, they needed to run the same tests on both mobile and traditional desktop devices. We've restructured our ordering process to make that possible.
Now, the first step in ordering a test is to choose whether you want to test your website or app. Then you choose the devices you want to test.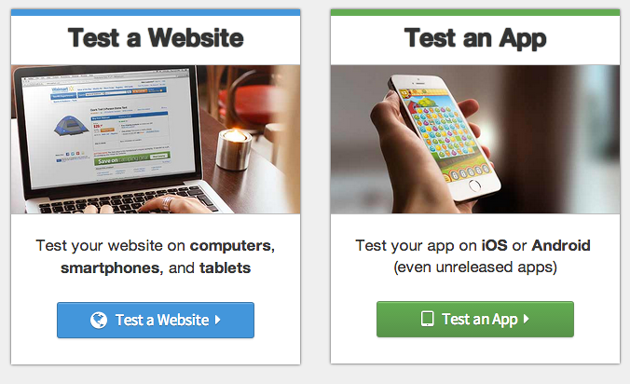 Multiple User Groups
When choosing your target audience, you can still choose to focus on one group of users, but you have the option to add as many additional groups as you want -- with any demographic specifications or devices that you need.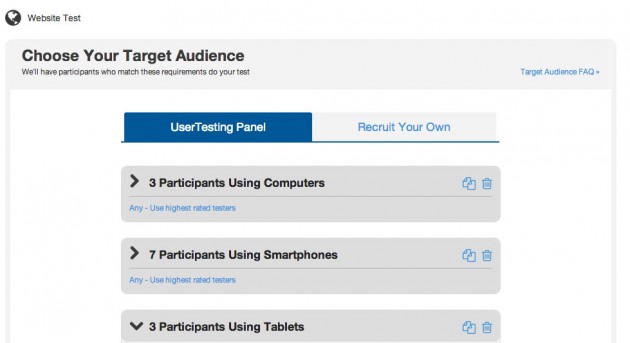 New Interface for Choosing Demographics
We've made it a lot simpler to choose and view your demographic filters.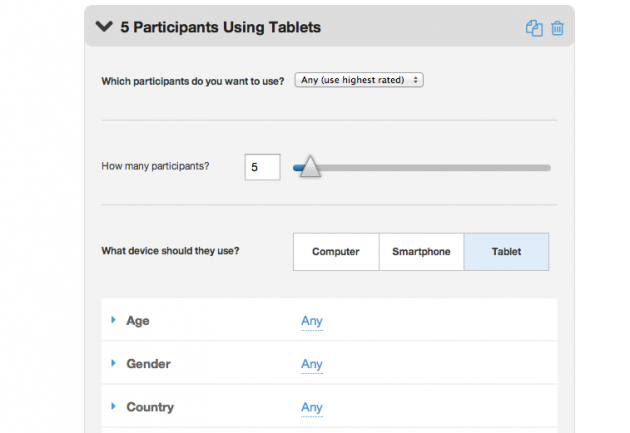 Check it Out!
We really think you're going to like these changes, so go ahead—run some new tests!
As always, we developed these features based on feedback given to us by our valued customers, and we would love to hear what you think about this update and suggestions you have for the future. If you have any questions or comments, drop us a line at support@usertesting.com!