You can now order a user test of your website or mobile app prototype with a click of a button—test anything from an early prototype or wireframe to a fully functional demo.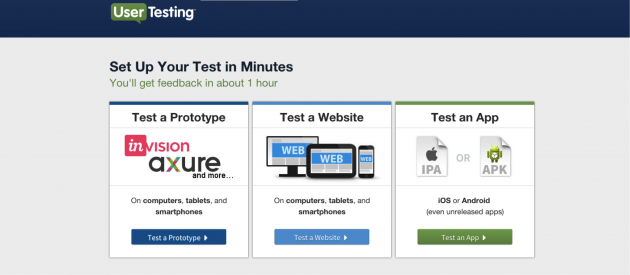 When you order a test in the UserTesting dashboard, you'll see an option to test a prototype.
Prototype testing as a part of your UserTesting toolkit
You can now make more informed product and design decisions by validating ideas before committing engineering resources. Build a prototype in the morning, deploy a usability test in the afternoon, and have actionable insights before you leave work. This is iterative design at its best. > Testing prototypes on real users has traditionally presented challenges because of the limited tools available. We wanted to solve this by making it easier to order prototype tests and get results in about an hour. >
Prototyping tools + UserTesting: Part of a modern design workflow
Product and design teams are no longer questioning whether or not to do prototyping. Modern organizations are prototyping and wireframing their websites and mobile apps throughout their product development process, and the tools for prototyping have gotten stronger, more agile, and easier to use. At UserTesting, we are partnering with tools like InVision to make prototype testing easier for our clients.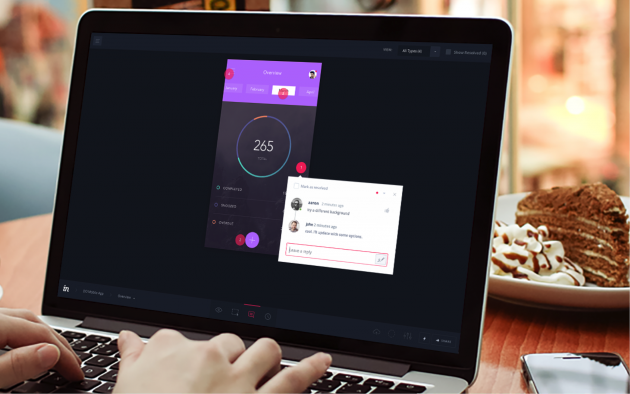 Tools like InVision make rapid prototyping (and prototype testing) easy.
We asked Stephen Olmstead, VP of Research & Partnerships at InVision, to explain what place frequent prototyping has in the product development process: "Rapid, iterative prototyping has become a hallmark of modern, design-centric organizations. Early and frequent prototyping empowers the team with insight into which potential solutions have legs and which are going flop. We've seen case after case where this sort of competitive edge allows orgs to disrupt entire industries. When you combine the prototyping prowess of InVision with the reach and audience size of UserTesting, it becomes easier than ever to start incorporating raw, unbiased feedback from real users on day one of your design sprint."
How GoDaddy does iterative prototype testing
Many organizations are finding the combination of lean prototyping tools and UserTesting to be a powerful toolkit. One company that exemplifies this use case is GoDaddy.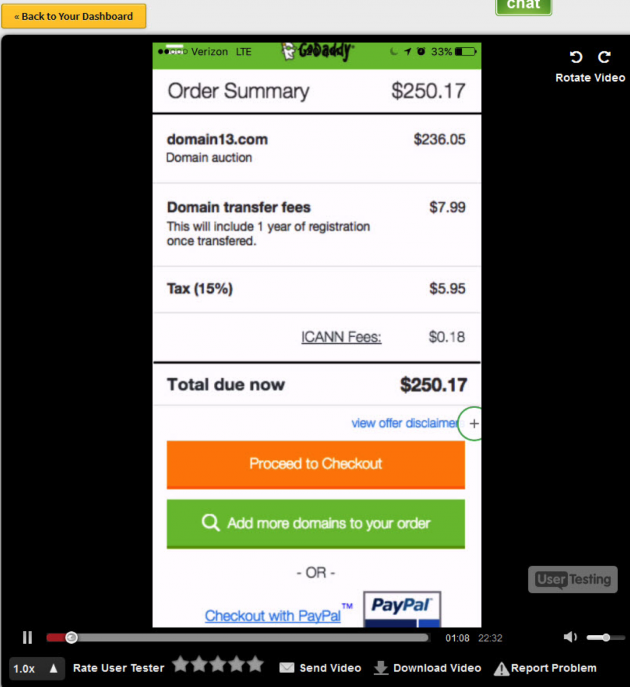 One of GoDaddy's mobile prototypes in the UserTesting dashboard
We asked Cassandra Mally, Sr. Manager of Usability, how prototyping fits into GoDaddy's development flow. She explained, "Our UX team is constantly building our iterative prototypes of our experiences and projects. This allows us to demo the proposed experience to the product team and stakeholders, understand the flow and functionality of our use cases and perform more informative usability testing prior to handing the final approved experience to our development team." A primary advantage to combining the agile cycle of iterative prototyping with UserTesting is that you can >validate your design ideas before committing engineering resources. In Mally's words, "It is far easier (and less expensive) to make a change in a prototype or comp than to a live experience that has already been coded and deployed. We can do small, fast iterative testing with a prototype, making the needed changes quickly and easily to the prototype between each test." To put it simply, "This will get us to the best customer experience using real feedback, so we know that our designs are on point prior to development."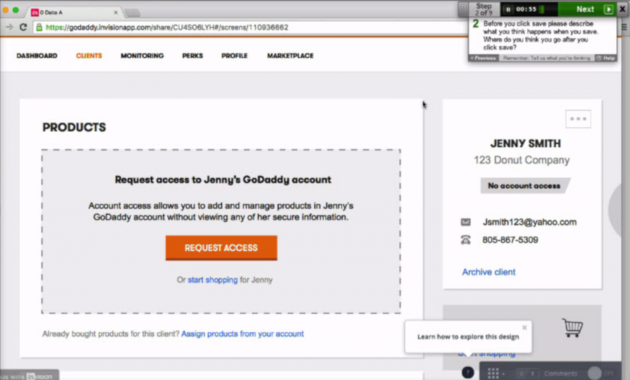 One of GoDaddy's InVision prototypes
What's new for UserTesting prototype tests?
You can now deploy a prototype test in minutes and get results in about an hour. Just select "test prototype" from the UserTesting ordering page. >You can easily test prototypes from any of the popular prototyping platforms if you have a shareable link to your project.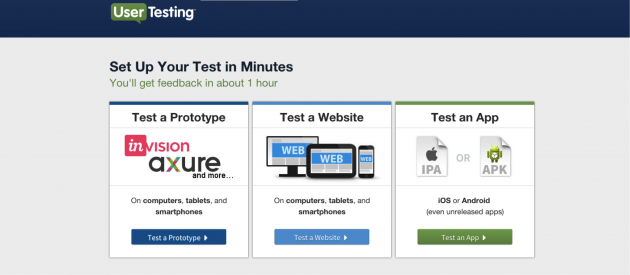 You'll see the option to order a prototype test next time you log into your UserTesting dashboard.
We've also made the prototype testing experience clearer for test participants. It's important for participants to have proper context when starting a prototype test. The new test experience briefs participants before they start a test—whether they are on desktop, Android, or iOS. This sets an expectation that a prototype may not be fully functional and reminds participants to state what they expect> should >happen. Setting this context helps you get to the heart of your questions faster so you can gather insights and iterate on the results right away.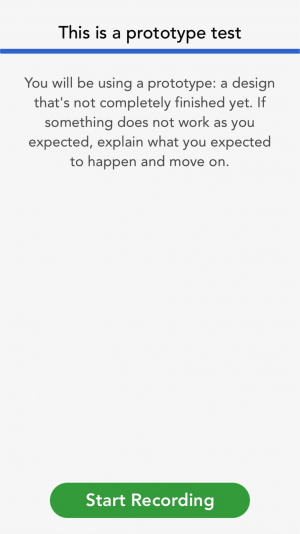 Test participants receive this message before they begin the prototyping test.
Next steps
Check out prototype testing for yourself. Run a test of your website or mobile app prototype or wireframe right now.