In a recent webinar, we sat down with Ann Morey, a longtime researcher and expert user of the UserTesting platform, to learn how she uses mini behavioral interviews to quickly get answers to fundamental questions that lead to better CX.
We had a great Q&A session with Ann and included some of our favorite questions below, you can also watch the full webinar here. Enjoy!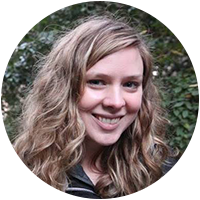 What's the best way to recruit existing customers via email to participate in a study?
When I'm using UserTesting's My Recruit feature, I have the best luck with emailing customers and telling them that I'll give them a gift card for participating.
What worked well for our team was an email subject that said something like, "We want to thank you with a $100 gift card," and that particular amount was for a 60 minute un-moderated study. Leading with the gift card seems to be more effective than the, "Tell us what you think," type of messages since lots of people tend to get spammed with so much of that these days, but free money gets people's attention.
Then, the body of the email can be approachable but should have specific language about what we want to talk to them about and specifics on how to participate. For example, "Hey, you've been our customer for a long time, and we want to hear your feedback on this particular type of topic. So, go to this link and do all these steps."
We try to make it as easy as possible. We always try to have some clear, easy to read copy in there that outlines exactly what we want participants to do and how.
How much time does it take to put together a report on an unmoderated study with 10 customer interviews?
Once the interviews have been completed and I've watched the videos, I probably can do it in less than a week.
The thing that takes me the most time is going through and validating my patterns and making my highlight reels—that might be two or three days worth of work. Then, within a day or two, I'll have it in a presentation and ready to share so it can be quick.
In the past, I would use this process to turn around research in two weeks, including running the studies, watching all the videos, and preparing the presentations. So, it's a lot faster than the traditional research techniques that can sometimes take more than two weeks even to just plan.
Can you ask participants to show you something on their screen as part of this type of study?
I think I've only had two participants ever show me something on their screens with this type of interview. Generally, in my experience, people don't want to share things on their screen in this format. I'll occasionally have participants who will want to refresh their memory while they're telling the story and they'll pause the session, go off and do something like pull up some website, and then come back and resume the session. I'm fine with this because I get accurate information from the participant and they get to protect their privacy.
How do you determine the number of participants that would be optimal for different types of studies?
You know you have enough people when you see a pattern and when you watch another video and immediately you recognize that pattern. So, you really have to do the study and then see what you get and keep adding people until you have your pattern. Unfortunately, you don't always necessarily know on the onset. That said, I can usually find my pattern by 20 participants, if not before.
Want to learn more?
You can watch the full webinar on-demand here.
If you'd like to learn more about how UserTesting can help you understand your customers through on-demand human insights, contact us here.