If you're like a growing majority of consumers, your holiday shopping will be done from the comfort of your couch this year, rather than fighting through crowds of shoppers at brick-and-mortar stores. That's good news for online retailers.
But that advantage comes with a price tag. Online shoppers can't be wowed with beautiful in-store displays, tempted with plates of warm cookies and hot tea, or interact face-to-face with salespeople. So how do online retailers differentiate themselves and provide a superior customer experience?
Online-only apparel retailer REVOLVE Clothing knows the importance of customer experience more than most. The profitable startup expects sales to hit $400 million this year which is impressive, especially considering its competition won't even come close to that. The trendy retailer has won the hearts and closets of its devoted customers by staying ahead of trends with its cutting-edge selection. But having the inventory is just the first step; the online shopping experience has to be just right to keep their customers delighted and loyal.
To do this, REVOLVE keeps up a regular schedule of user testing to make sure their site is just as cutting-edge as their fashion. Here are a few key takeaways from the company's most recent round of testing.
Test early and often
The company has infused regular user testing into its process to help stay ahead of customers' needs and identify areas for improvement. In a recent round of testing, the retailer wanted to test out some improvements it made to its checkout process. It turned out, the enhancement to the navigation went unnoticed by users.
Because the company is continuously testing with users, it caught this early and is in the process of making adjustments to better serve their customers. Win-win.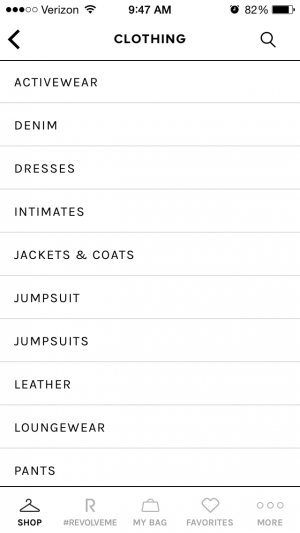 Benchmarking
User testing isn't just for your own site. You can test your competition, too. And that's exactly what REVOLVE does on a regular basis. By observing how users interact with its competition, the company can continually track its performance, and use that intelligence to continually improve its site, app, and products.
Mobile
According to research by Google, 30% of all online purchases come from mobile, and that number is likely to continue growing. Yet not every organization is focusing on mobile usability testing. In an interview with Internet Retailer, UserTesting's VP of Mobile, Mike Mace, notes that approximately 90% of retailers who use UserTesting conduct regular usability studies on desktop, yet only small portion are as focused on mobile.
But REVOLVE stays true to its mission to staying ahead of trends with its mobile strategy, too. The company has dedicated strategies for both mobile and desktop, which helps keep them in style with its core customers.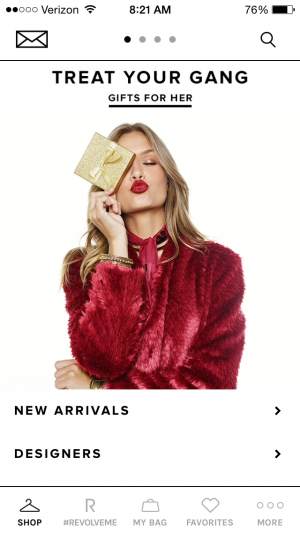 If you're not already committed to a rigorous schedule of usability testing, take a cue from REVOLVE's success. With growth in annual sales jumping from 20% to 50% in the past few years, the company is clearly doing something right.
Want to learn more?
If you'd like to learn how UserTesting can help you understand your customers through on-demand human insight, contact us here.