Today's guest post comes from Hillary Wilmoth, Product Marketing Manager at
Monetate
. Enjoy!
---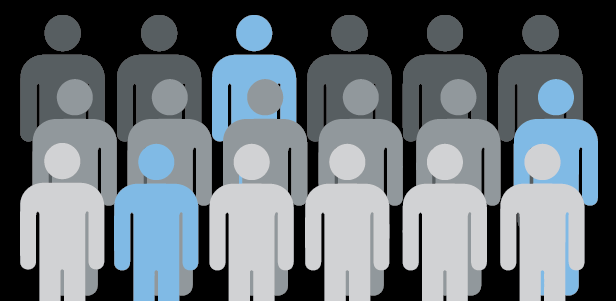 I'm the type of nerd who focuses on my job (which is basically explaining to people why improving customer experiences on the internet is so important) at weird times—like while I'm listening to The Clash.
They're one of my all-time favorite bands, and are on regular rotation in my house and in my car. And when "Should I Stay or Should I Go" came on during my ride into work the other day, I had a realization that some of the lines in the song could be used to talk about some basic—and not-so-basic—segmentation tactics.
Why segment your audience?
Getting this part right is the first step in building a testing or personalization program (both key to creating a more relevant marketing campaign for your customers).
From a testing perspective, you can absolutely optimize the user experience based on broader customer segments, like those on desktop vs. mobile. You'll gain insight into the performance of your site for these groups, and discover areas you can improve. You can also use audience segmentation to help you decide who you should be user testing your site with.
And when it comes to personalization, device type is still important, but it's only one thing you know about your customer. Take the macro-segment of mobile, and turn it into micro-segments, based on real-time context and variables like location, weather, or historical tastes and preferences, to build on what you learned within your test.
Basic segmentation: Getting to know your new visitors
First, and perhaps most obviously, your website and email marketing need to push the right value proposition to your visitor or recipient when you reach them.
If you've gotten someone this far, it's probably because you've spent a lot of time (and money) to get them onto your site or into your email program. Give them a reason to "stay" rather than "go." Which leads us to our basic segmentation tactic: distinguish between your new and returning visitors.
It's simple, yes, but it's extremely impactful (and actually appears to be used less often than it's talked about).
For those new visitors, you probably know more about them than you think you do. You can decipher a good amount of information about them right away from your analytics:
Where did your visitor come from?

What words did they search?

What device are they using?
As you move through these questions, start thinking about whether your site ties in those answers. In other words, are you dynamically changing your homepage's hero image based on the words a visitor searched? And are you making sure your site displays well on the device they're using?
Because each of the questions is around addressing barriers to entry, they're often good bets to deliver some "quick wins," especially when it comes to reducing bounce rate.
Advanced segmentation: Do a little digging into repeat visitors' behavior
In addition to the clear message of "stay vs. go," The Clash's lyrics go on to ask, "Don't you know which clothes even fit me?"
How well do you really know your site visitors? Do you know what their interests are, where they're located, and which products they want?
You might not be able to answer those questions immediately, but if you give your first-time visitors a reason to stick around, they'll start leaving a digital trail of tastes and preferences. And you can create segments based on those behaviors for the next time they visit your site.
For a return visitor, then, think about ways to further break down that segment:
What pages did they look at last time?

Are they members of your email or loyalty program?

Where are they located?
It's an easy way to take a basic segmentation tactic and layer it with more granular data over time.
An example
Say, for instance, you establish a segment for a particular category viewed on your ecommerce site. Maybe that's "waterproof boots." If a visitor came to your site and hit that category page, but didn't buy, it sounds to me like their return visit would be a good opportunity to promote the boots.
It also sounds like an opportunity to learn more about that segment you created.
It may be that individuals who are visiting your waterproof boots category are primarily looking at those boots you offer for women, and that they're mostly from the northeastern U.S., and that they mostly visit this page in late winter, just before New England's mud season begins.
Once you've learned all this, you've got a lot of information to act on.
If page visits are high for that segment, but conversion rates are low, you can test different offers or promotional copy. And, if you happen to have a store in the area, you could try making it clear on the product page that they can try the boots on nearby.
Now go forth and build your segments!
The best part of starting segment building with new vs. returning visitors is that you're only limited by your own ability to ask questions of your visitor and think about different aspects of their buyer's journey.
And, if you stay committed to it, you'll keep your segments fresh and relevant to your business. Which means the hits will keep coming… just like The Clash.