In a recent webinar Michael Mace, VP of Market Strategy for UserTesting, sat down with us to discuss the results of our sixth annual industry survey, in which we asked industry professionals how their organizations are adapting to meet the ever-changing needs of sophisticated consumers in an increasingly digital landscape.
We had a great Q&A session with Mike and included some of our favorite questions below, or you can watch the full webinar here. Enjoy!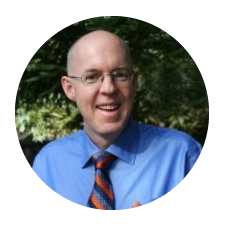 What survey result surprised you the most?
The biggest surprise to me was the disconnect between the executives and the people in other job roles. That was news to me and it was kind of scary. I think there have been enough alarming cases of industries being challenged that you would think every industry would be asking "Hey, what do we need to do to be sure we don't get blindsided?". The fact that there are still a lot of companies that are behind the curve is worrisome.
What are some best practices on tying research to ROI?
This is a question we get a lot and I want to be clear that it just isn't quantitative research that shows results. What I've found in most organizations is that sharing video clips is very persuasive. Even if you don't have numbers attached to it, watching the customer struggle, seeing them get frustrated, or just hearing them complain about things can be effective, especially with senior executives, because it engages them emotionally. There have been lots of examples and case studies of companies that have done qualitative research and they were able to track quantitative results.
Are there any emerging standards that quantify usability?
I'm skeptical of anything that tries to reduce something this complicated to just the number. I think it's great to use numbers to track aspects of qualitative studies, like satisfaction or time needed to perform tasks. I don't think we're ever going to be able to come up with a number that fully explains all of the nuances around having a great customer experience. If your organization just chooses a number to explain customer experience, you're going to be left with some big blind spots that competitors can use against you.
I think the real challenge is, how do we make that qualitative process really easy to conduct so you can move quickly. The second part to that is how do we make those results really digestible and get down to the nuggets of insight that are persuasive to people. Asking people to watch an hour and a half of video is not very productive. It's about finding ways to bring the qualitative information to life in small bites.
Want to learn more?
You can learn more about the Experience Economy here, or watch the on-demand webinar here.
To learn how UserTesting can help you understand your customers through on-demand human insight, contact us here.