'Friction' is a word that often comes up when discussing user experience. By definition, friction can evoke images of conflict or resistance which are understandably considered negative when applied to user experience.
With so much content at their fingertips, consumers have become less patient when it comes to barriers to the content they're seeking.
A 30-second ad preceding a video might've been a mild annoyance a few years ago but now could result in losing the viewer completely. Yet rushing to the other extreme by removing the user's choice in playing a video altogether via autoplay may also be detrimental to the experience.
As with most things in the user and customer experience realm, it's important to consider the user's context when addressing an experience, especially when it comes to friction.
For example, if a user is reading a news article, chances are they'll tolerate some amount of in-content ads if they can scroll past them. But if those ads are dynamic and interrupt what the user is reading, that will likely exceed their friction tolerance.
It's also worth noting that the perception of friction varies based on the demographic.
A staggering 54 percent of millennials have "show dumped," giving up on a show they previously enjoyed because it became too difficult to access the content, in contrast to just 17 percent of boomers. - TiVo 2016 Consumer Survey
Not all friction is created equal
Friction, when it comes to media and entertainment, doesn't necessarily mean that nothing can get between the user and their content. It means that if something does come between the user and the content they seek, it should be appropriate for the type of media being consumed and the context in which it may be accessed.
Error pages are a great example of friction that, when done well, can turn frustration into engagement, if not delight.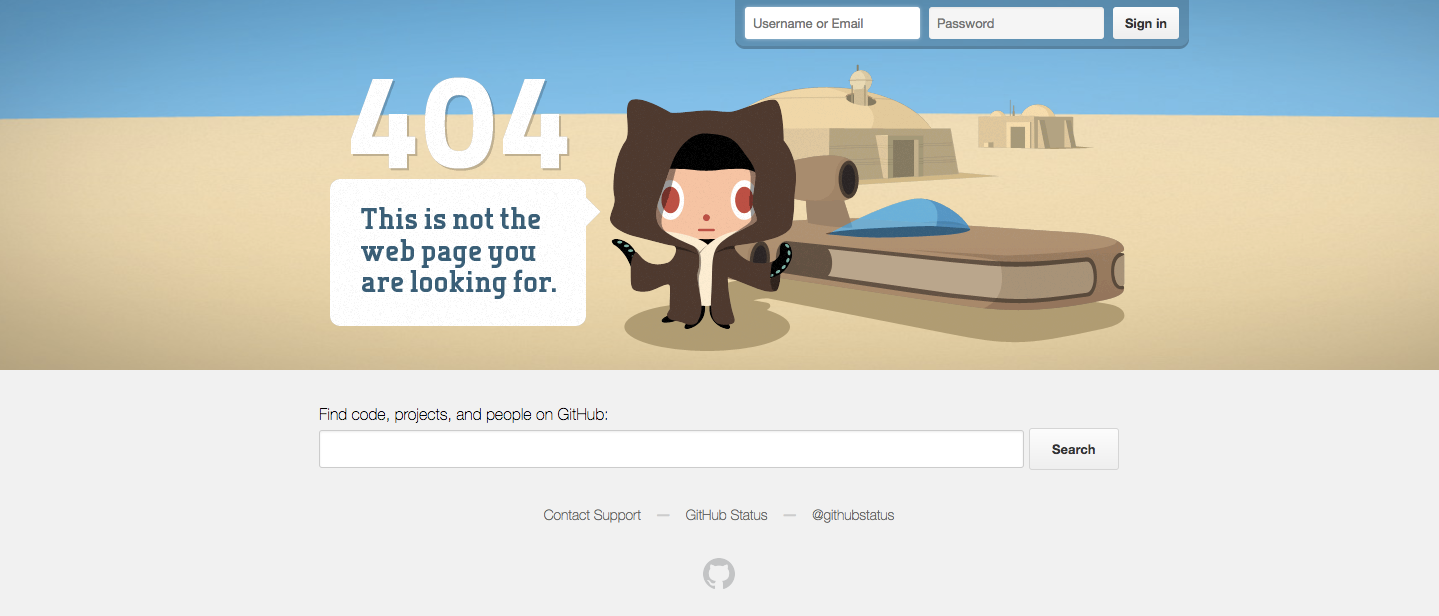 Via Github
Another example is autoplay. Although a more common perception is that users —even for ads—may be more easily tolerated if it's used in a more casual context, like short form content, movies, or television clips. In those scenarios, users may actually appreciate not having to think too much about what comes next.
In some cases, continuing related or serial content can even enhance the experience. Consider Netflix's 'Post-Play' feature that automatically plays the next episode in a T.V. series unless the user cancels the action.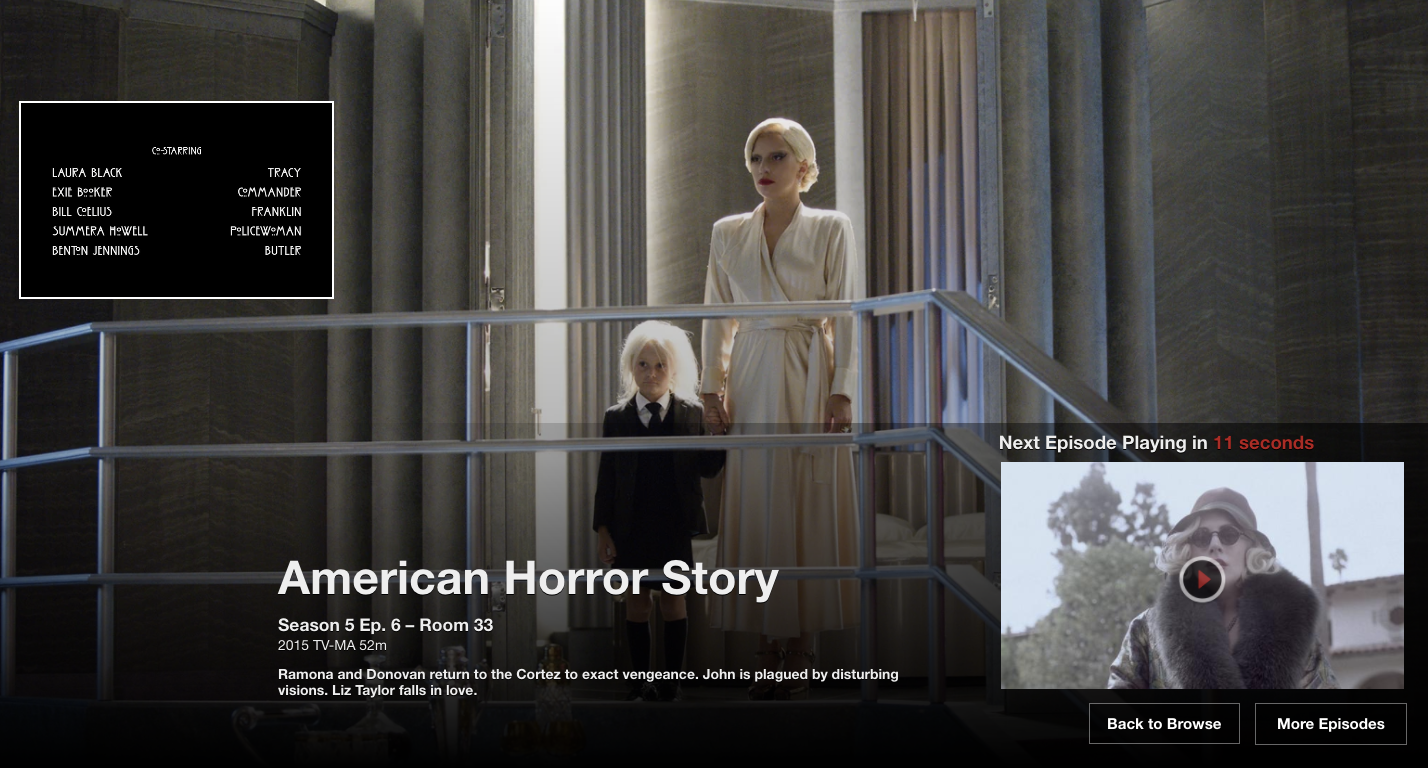 Via Netflix
Now consider a different platform, like a news site, for example. What is that consumer's context when they get to an article? If they start out reading content, how will they feel when a video automatically begins to play as they're reading? In situations like these, a user may feel a lot more friction in their journey to that content because the contexts of the pieces of content are so different.
Understand your customer's context
The best way to gauge your customer's tolerance for friction is by observing them in action as they interact with your content and using their feedback as tools to improve or develop your product.
You can quickly and easily gauge how your customers might respond to various types of content by conducting remote usability tests. And if you'd like even deeper human insights, schedule a few remote, live interviews and you'll be able to not only hear from your customers directly, you'll see their facial reactions and read their body language as well.
No matter how you connect with your customers, as long as you're doing it early and often, you'll stay on top of how much friction—and what kinds—your audiences are okay with, and what they're not.