The folks at UserTesting.com searched the web to bring you ten inspirational gift ideas for the usability nerd in your life this holiday season. And to all the usability professionals who read our blog, if your mother is asking you what's on your Christmas list this year: please refer her here, or else another JCrew sweater or garlic press may be hiding under the tree.
1. Headphones by Dr. Dre that give back (~$195)
The usability geek has quality taste and an empathetic heart. Monster Cable's sharp new (Product) Red Beats by Dre Solo HD headphones can get you in the zone, blocking out distraction. And it's all for a good cause.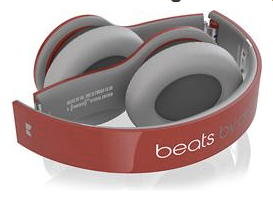 A portion of the profits goes to the Global Fund to fight AIDS. The product includes a built-in mic, playback controls of your iPod or iPhone, and folds nicely for efficient packing. Regular Apple earbuds easily fall out of your ear, but these babies snug comfortably around your ears while you're perfecting those mock-ups in the office -- or watching UserTesting.com video results late at night.
2. Coffee heater that plugs into your computer (~$8)
The Mr. Coffee mug warmer conveniently plugs into your laptop's USB port. Verdict: The perfect gift for the caffeinated user researcher who must stay focused and alert.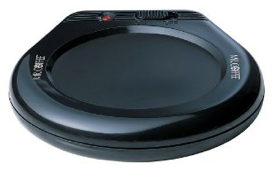 3. Special gloves for mobile device owners (~$45)
These wool gloves have slits at the thumbs and forefingers -- ideal for using mobile devices on the go. This gift combines style with functionality every San Franciscan or British UX designer would appreciate on cold mornings.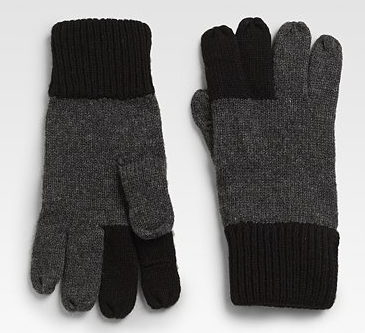 4. Classic sketch book (~$25)
While there is the Evernote app for notes & reminders and services like Axure to build wireframes -- creativity often starts with a pencil and paper. There is something about the old world charm of a Moleskine notebook that makes this item a must have for every hip designer.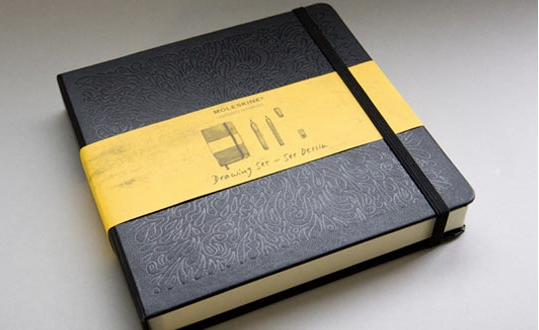 5. Tricks of the trade from UX forefather (~$21)
We recommend putting Rocket Surgery Made Easy by world-renowned usability expert, Steve Krug, on your list. Available on the Kindle, Nook, and paperback this do-it-yourself guide to finding and fixing usability problems is the gift that keeps on giving.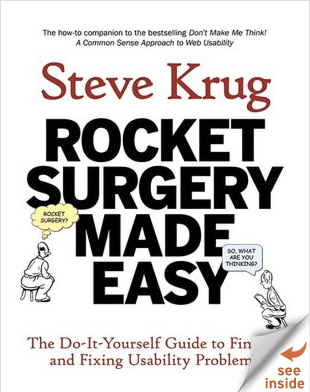 Steve Krug will be judging our limited time iPad giveaway challenge for those who submit their best UserTesting.com video clip. Only 2 more weeks to enter, and you could earn the iPad 2 for yourself. Second and third prize winners also receive free user test bundles.
We thank Steve for his participation and are very honored he supports our remote usability testing service. His groundbreaking first book Don't Make Me Think is an inspirational, informative read.
6. Sharpen your craft (starting at $25)
Don't need any more socks? Ask for the gift of knowledge by requesting a kick-start monthly gift subscription to Lynda.com. Their plethora of educational videos help you hone your tech and design skills at your own pace. Master Photoshop, learn HTML5, or take a class on prototyping -- improving your skills will make you more adept at solving usability issues.
The passionate people who work at Lynda.com couldn't be any nicer, which is another reason to love them!
7. Useless twofer makes for great stocking stuffer (~$17)
A beer hammer bottle opener: it sounds quite genius. A usability professional, however, understands that humans who are drinking beer are unlikely to be also installing shelves. This crafty, yet impractical tool will give usability geeks a good laugh.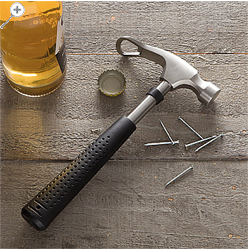 Verdict: Fun knick-knack to bring to a holiday party for a Secret Santa gift exchange or White Elephant game.
8. Personal is powerful (rings ~$250 and up)
Usability pros know that personalization increases conversion. Personalized gifts likewise elicit a more positive response than commodity items. Gemvara takes the headache out of building customized jewelry.

We interviewed the amazing folks at Gemvara in a recent post about their service and experience with UserTesting. While the website is extremely fun for women shopping for themselves, they make it simple for men to chose something special.
9. Power cord harmony (~$25) Hairdryer plugs and iPhone adapters no longer have to compete for socket space. The Pivot Power strip by Quirky has 6 adjustable outlets which can snake around furniture. This sleek gadget adds functionality to your home office.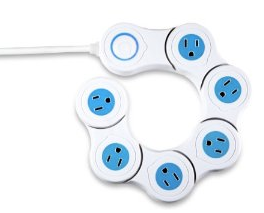 10. Clip-on camera is handy and fun ($79)
The Kogeto Dot snap-on camera, which comes with the free Looker app, lets your iPhone 4 or 4s capture panoramic video and share it friends on Facebook and Twitter. At $79, it is cheaper than most cameras, and easily fits in your purse or pocket.
The project raised over $120,000 to date on KickStarter by 1,023 fans, surpassing its goal of $20,000 on June 3. Verdict: Great gift for arty, adventurous tech geeks.
***
We would love to hear your input on our list as well as any other gift suggestions.
Do not forget:
Enter our iPad Giveway challenge (most insightful UserTesting.com video clip wins!)
Get free bonus usability tests from buying *anything* from Sitepoint's Christmas Countdown sale.
"Mock it up before you fock it up" - Daniel Stillman, and test before you release to save time and money.
From all of us at UserTesting.com, have a safe and happy holidays!