With football's regular season kicking off for the NCAA and the NFL, it's time to settle an age old debate: If the best team in college football went up against the best team in the NFL, who'd come out on top?
There's just one catch - instead of settling the score on the field, we're pitting the Baltimore Ravens' website against the Alabama Crimson Tide's.
So fire up the grills and put on your game face, because we're about to find out who comes out on top in this battle for interweb gridiron supremacy.
Let's kick things off!
First Quarter: First Impressions
Our testers were asked to scan each team's home page and tell us their initial impressions of the page. This could be anything that catches their attention, from the site's layout to the images on the homepage carousel. Anything was fair game.
Both sites started off well, with the Ravens and Crimson Tide garnering plenty of praise for the amount of content on their respective home pages.
On the surface, it appeared that the Ravens were on their way to an early lead due to two of our testers voicing their displeasure at Alabama's pop-up right as they enter the site.
Of the remaining three who didn't have a negative reaction to the pop-up, one was never served the ad due to a pop-up blocker, another instinctively clicked the "X" at the top corner of the ad without addressing it verbally, and the third complained about the pop up later in the test.
However, when asked to pick which site gave them the best first impression, we were surprised to find that our testers voted heavily in favor of Alabama, with only one tester voting in favor of the reigning Super Bowl champs.
First Quarter Score: Alabama 7, Baltimore 0
First Impression Key Takeaways Open ended questions are a great way to get a high level overview of what works and what doesn't. In this case what worked was the amount of information on each site's home page, and what didn't work (at least on the surface) was the pop-up on Alabama's page.
So how exactly was Alabama able to come out on top, even with the annoying pop-up? Well, they finished strong. Even though their first impression wasn't great, a slew of other great features on their site were enough to make our testers forget about their initial impression.
Testers spoke favorably of the way content was laid out on Alabama's site, when compared to Baltimore's, while others were swayed by Alabama's effective use of images.
Second Quarter: Ad Placement
Alabama may have been off to an early lead, but they didn't come away from that first quarter unscathed. Testers ripped their placement of the pop-up on the home page and it came back to haunt them in the second quarter.
To determine the winner of this quarter, we asked testers how likely they were to click on an ad based on its placement on the home page. They were also asked to give a score of 1 to 5, with 1 being unlikely that they would click on an ad and 5 being very likely.
After adding up the scores, the final tally was 20 to 15 in favor of the two-time Super Bowl champions.
Baltimore fans rejoice! We've got ourselves a ball game.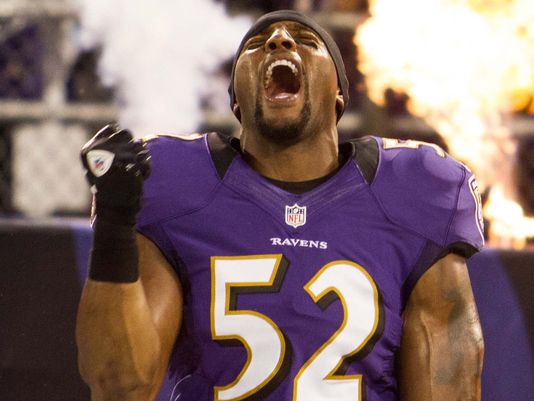 He might be retired, but don't tell Ray Lewis he can't suit up and cheer for his team on the sidelines.
Second Quarter Score: Alabama 7, Baltimore 7
Ad Placement Key Takeaways
With your advertisers and customers both being sources of revenue, it's important to strike a careful balance between ad visibility and irritating your customers with their placement.
You want your ads to be prominently placed to please advertisers, but there's a right way to do this, and a wrong way to do this. As you can see in the video below, Alabama has some rethinking to do with the placement of their pop-up.
However, in trying to please your customers, you also don't want to lean too far in the opposite end of the spectrum and make your ads practically invisible. Out of our 5 testers, only one noticed the sponsor next to Alabama's "Countdown to Kickoff" at the top of the page.
Alabama really fumbled on their ad placement, and that's why they paid for it in the second quarter.
Third Quarter: Social Sharing
While the Ravens carried all of the momentum going into half-time, it was the defending BCS Champions who came roaring out of the gates in the second half.
To determine the winner of the this quarter, we asked our testers to share content from the home page. We then asked them to rate how easy it was to share this content, with 1 being very difficult and 5 being very easy.
The Ravens put up a good fight with a respectable total of 18, but when the smoke cleared, it was the Crimson Tide and their prominently placed social media buttons who ran away with it, scoring a nearly perfect 24.
With the game winding down, Alabama once again took the lead.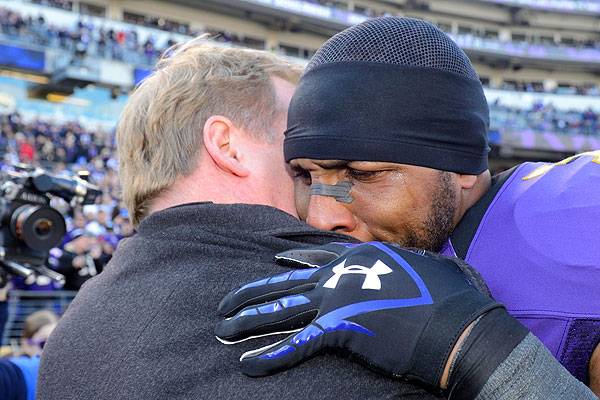 Ray-Ray needed a hug after his Ravens fell behind again.
Third Quarter Score: Alabama 14, Baltimore 7
Social Sharing Key Takeaways
If you want your site's visitors to share your content, make it as easy for them as possible and give them options. As you can see in the video below, Alabama could have missed an opportunity for a fan to share their content if they didn't have links to both Twitter and Facebook.
As great as Alabama's placement of their social buttons was, our biggest takeaway from the results of this task was that you should always test to see how visitors behave on your site.
Sure, Alabama's content was easy to share from the home page, but is that how your average user behaves? The tester below explains how he would go about sharing content, which was representative of a majority of our testers.
The Crimson Tide look poised for a huge upset, but with one quarter to go, it's still only a one-score deficit.
Fourth Quarter: Content Placement
With time winding down, it's the Ravens who are looking to replicate their form at the end of the first half and send this game into overtime.
For the final stanza of regulation, we asked testers to find the team's schedule. They were then asked to rate how easy it was to find the information they were looking for, with 1 being very difficult and 5 being very easy.
After a hard fought battle that ended with one team finishing with a combined rating of 23 and the other finishing with 24, it's Alabama who completes the upset, but not after a valiant effort from Baltimore.
Final Score: Alabama 21, Baltimore 7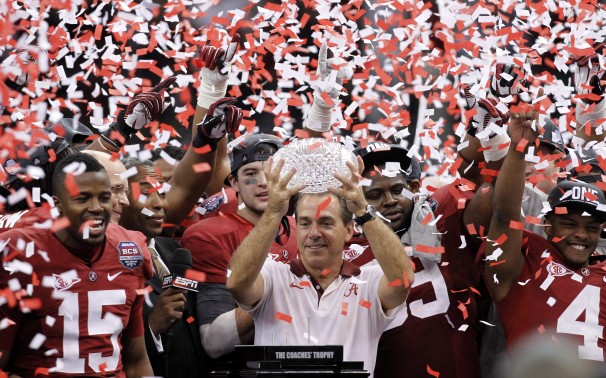 The Ravens were no match for the Crimson Tide in UserTesting Bowl I
Content Placement Key Takeaways
For most sports fans, the schedule is one of the most important elements of a team's website, and this is obvious with the sites of both these teams.
Not only was the schedule easy to find, it was also in several different areas of each team's site, with at least three different ways to access this information.
What we can learn from this is that everyone looks for information differently, and there isn't necessarily a right or wrong way to organize things.
Postgame
So that's it! It was a wild ride through all four quarters, and just like any good football game, it went down to the wire with a winner being decided late in the game.
We'd like to hear what your thoughts were on the results. Were you surprised to see who came out on top, or was the outcome predictable? Were there any other tasks that you would have liked to see us test to determine the winner?
Sound off in the comments below!