We've incorporated volunteer work into the fabric of our company culture, which is why we put on four big volunteer events a year in an effort to give back to the local community. This quarter, we focused on targeting local youth by partnering with Tandem Bay Area.
Tandem Bay Area is a nonprofit that has delivered early literacy and family engagement programming in the Bay Area for the past 13 years. They do this through the latest research on early childhood development, family engagement, and adult education best practices. Most importantly, they meet families wherever they are so they feel empowered to support their young children's early learning and future success.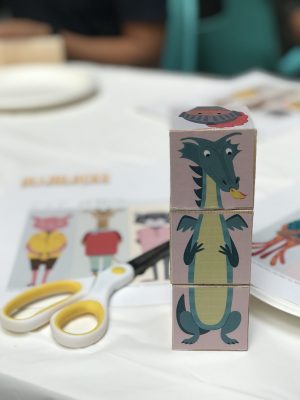 One of the ways that they encourage early childhood development is through StoryBlocks, which are sets of wooden blocks depicting educational characters, such as different animals, heroes, and careers. These StoryBlocks reinforce storytelling and literacy skills through creative play in the classroom. They also act as a powerful tool to help kids learn how to communicate better, encourage dialogue between parents and their children, and help them build social and emotional awareness.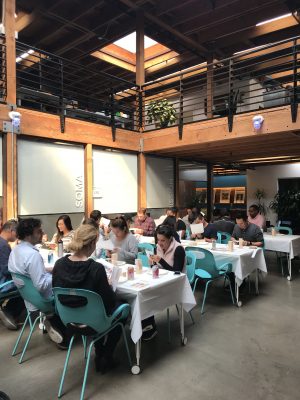 Employees from our Mountain View office made the trip north to join the team in our San Francisco office to participate. Before we got started, Development AmeriCorps VISTA Partner Lucas Poynter from Tandem Bay Area shared the impact that these StoryBlocks would have on children who don't have access to sufficient educational resources.
In short, the work consisted of cutting out a picture—of different animals, heroes, fairytale characters, and men and women of various careers—and adhering the images to several wooden blocks. These wooden blocks, when placed or rearranged in a certain order, display different characters, allowing for various storytelling possibilities. This is much easier said than done! While our coding and selling skills may be sharply tuned, it's been awhile since many of us had to cut along straight lines and peel stickers that just didn't want to be detached. Yet, after some trials and tribulations, we successfully put together 35 sets of StoryBlocks.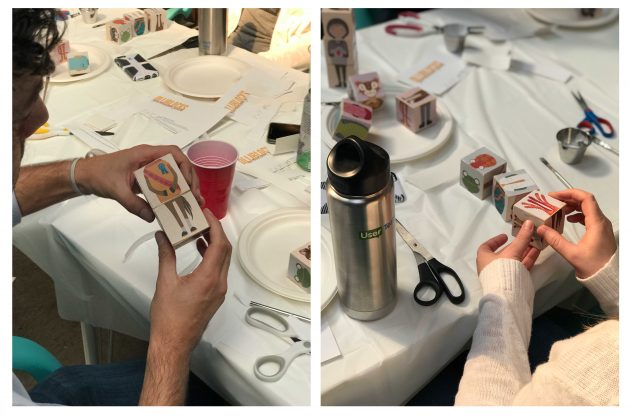 Tandem Bay Area will now go out into the community and distribute these blocks, of which they give away 1,000 per week on average, to families and educators in hopes of closing the opportunity gap in the Bay Area. Research shows that early learning is strongly tied to future academic success, and Tandem Bay Area is committed to supporting this by offering several programs—from workshops that demonstrate how parents can leverage StoryBlocks to training that teaches individuals how to promote literacy within their own communities.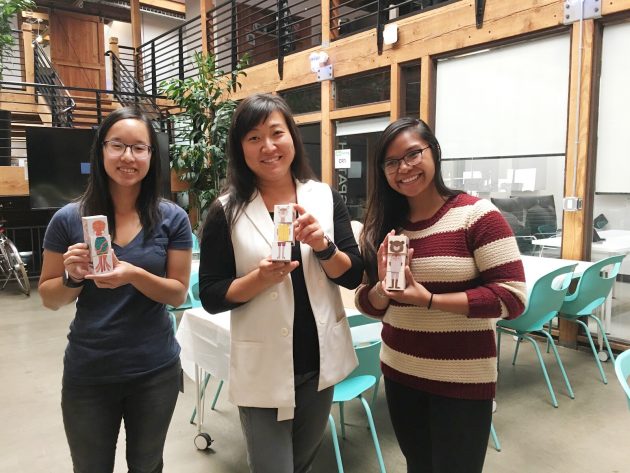 If you'd like to participate in putting StoryBlocks together, please reach out to info@tandembayarea.org.