Whether your furry favoritism leans towards cats or dogs, we should all be able to set our differences aside for the holiday season. That's why UserTesting's dog and cat people alike converged to help Furkids, headquartered in the greater Atlanta area, prepare for their 2020 facility relocation.
Furkids is a nonprofit charitable organization that operates the largest, cage-free, no-kill shelter in the Southeast for rescued cats as well as Sadie's Place, a no-kill shelter for dogs. Their mission is to rescue homeless animals, provide them with the best medical care and nurturing environment, and ultimately find them a forever home.
Creating a better in-between home for homeless cats
As you can imagine, relocating upwards of 200 cats is a massive undertaking. That's why a group of UserTesting employees went out to the Furkids location in Doraville to help them prepare for their move to a new facility in Cumming. From moving litter to cleaning cages, no assistance is too small and goes without appreciation.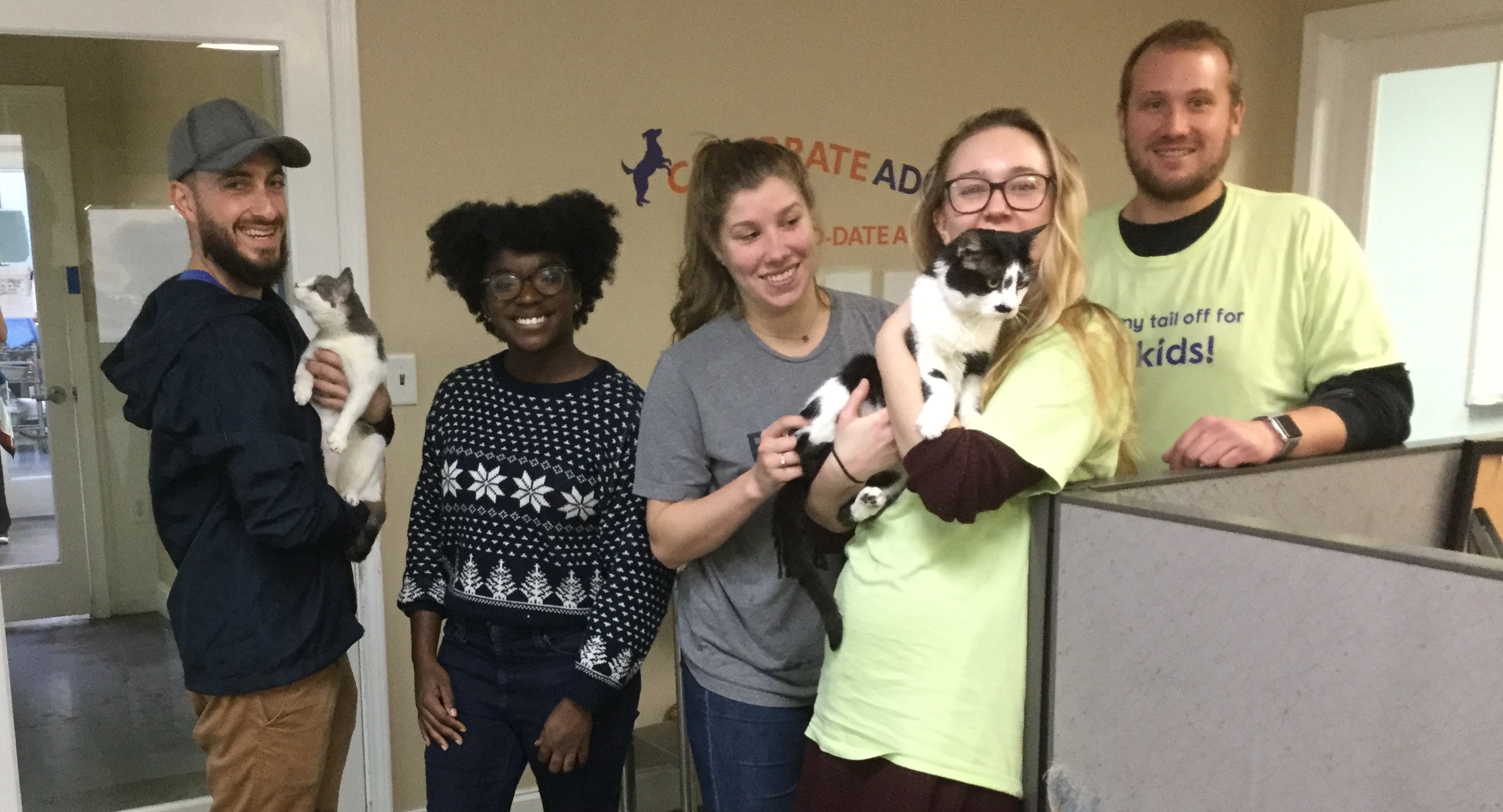 If you have time this holiday season to give back, Furkids welcomes volunteers at all of their locations. And if time is short, you can always make a donation—any amount goes a long way.
In addition to offering your time or money, please keep in mind that extending your home to a cat or dog without one, now or in the new year, goes even further. Furkids maintains cat adoption centers at their several Atlanta area Petco and PetSmart stores, as well as their current location in Doraville.