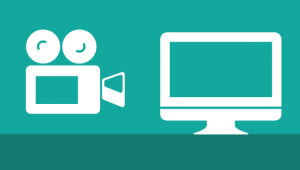 At a recent UserTesting event, our Director of Research, Marieke McCloskey, hosted a discussion about challenges and creative solutions to presenting user research findings.
The conversation provided a reminder about why we want to listen to our users, and how important it is to keep them in mind and continue to have empathy for them.
The most common way of presenting your findings is to create a PowerPoint deck and share it with your team in a meeting. (We've written an article on presenting your UX work if you need to brush up your presentation chops!)
But that's only the beginning of creating empathy for your users.
At the end of that meeting, we go back to our desks and tend to the hundreds of tasks that need to get done that day. Admit it, we're human, so we need to be reminded (maybe more often than that monthly meeting) about who is using our products, how they are interacting with them, and what it feels like to be a first-time user.
While talking to participants at the event, we heard a few unorthodox ways to present research findings to inform daily work and to keep your customers front-of-mind. Here are some of the excellent ideas that came up:
1. Infographics
I love infographics for several reasons:
They tell a story in bite-sized pieces
They can be a single picture that conveys a complex idea, or they can lead people along a path and recreate an experience
They can be as short or as long as you need
And, if done well, they're colorful, engaging and nice to look at.
One of our guests told us that she presents her findings in infographic form on a monthly basis. She had found that this was something everyone in her company could interact with at their own pace. She could use a "path" in the infographic that clearly showed the customer's experience as they moved through their product's sales funnel. She suggested including graphs and screenshots for quantitative data, and direct quotes and video clips for qualitative information.
And with programs like Canva, Piktochart, Easel.ly and Infogr.am that have templates and help along the way, there isn't much of an excuse to not give it a try.
2. Posters
What better way to keep your customers front and center than displaying your UX findings in a spot that your teammates walk by every day?
One of the participants at the discussion table in November let us know he made posters of the webpages he tested. He'd hang them on the wall and post call-outs and quotes from tests. New tests would yield new call-outs. No one could ignore the posters as they walked to the kitchen to grab a cup of coffee. The customer's experience was never far from anyone's mind.
3. Videos
Sometimes simple is best. Another guest would send out 3 video clips each week, without comment or much other preparation. He figured the users could speak for themselves!
Short videos can remind everyone in the organization what it is like to encounter certain parts of their online product as a new user. Our guest found that seeing the product with fresh eyes each week was an opportunity few of his colleagues passed up---they were willing to forego watching that 32nd cat video on a Friday afternoon (or otter, or baby goat, whatever you're into) to have a look at what their customers were doing.
Another participant used video clips to create a movie trailer! Never thought of your users versus your checkout process as an epic battle of strength and wit? Maybe you should. He said he included music and a climactic clip reel that everyone in the office looked forward to!
Building a culture of understanding
The bottom line is to always keep your customer and their experience at the top of your priority list---and we all need to be reminded of that.
After all, UX research isn't just about uncovering and fixing one problem after another; it's an awesome opportunity to put your team in the customer's shoes and build real empathy! These are just a few creative and entertaining ways to do just that.
Have you had success with these or other less-orthodox methods? Let us know in the comments.