Get paid to share your perspective with global brands
Earn a little extra money in your spare time by helping brands build better products and experiences for people around the world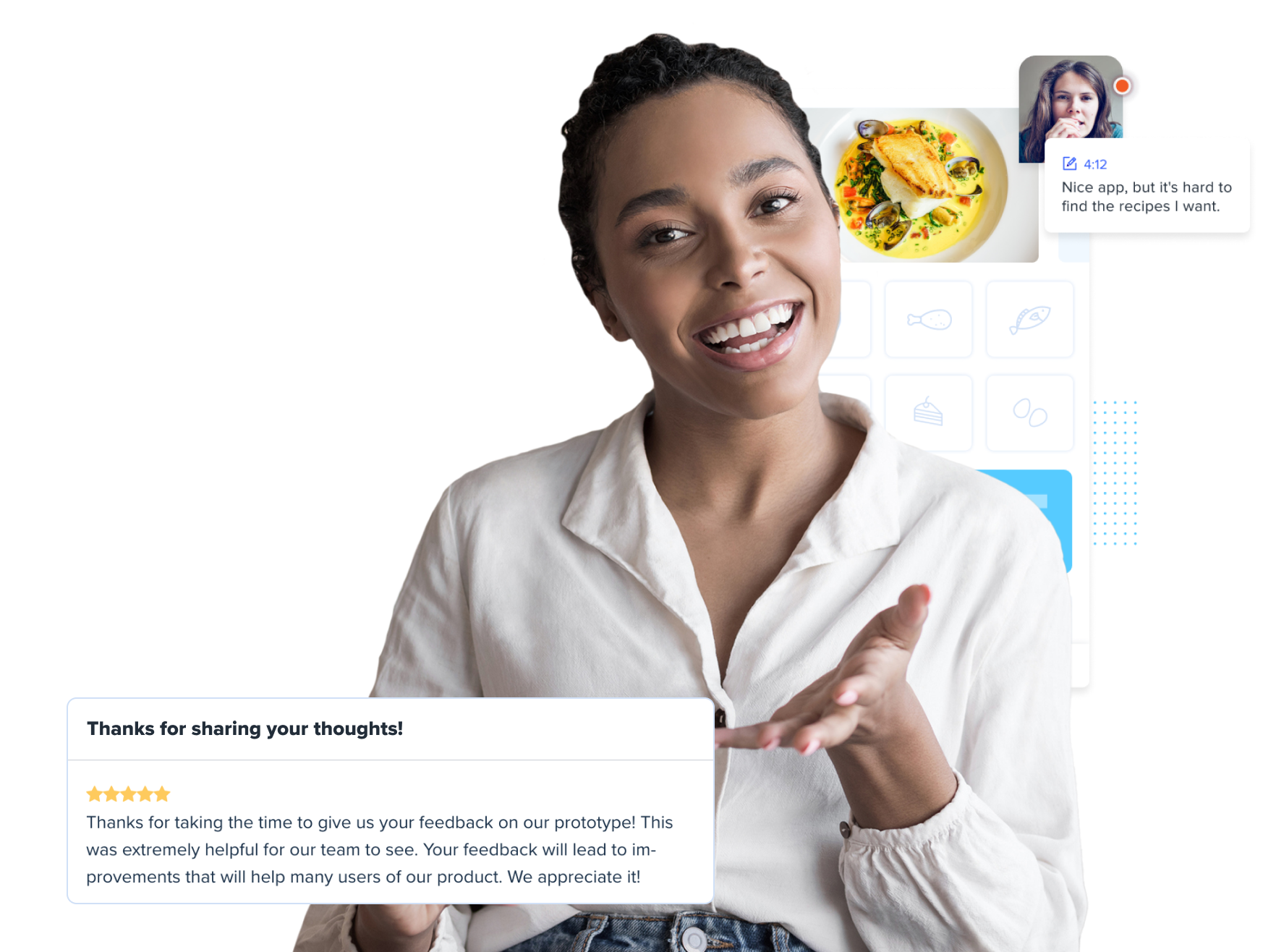 How it works
Influence the biggest brands, latest technologies, and innovative companies while earning some extra spending money in your spare time.
1. Apply
Submit your email and take a quick practice test to join our global network of trusted contributors.
2. Browse
Answer screening questions to match with test opportunities. New tests are released all the time!
3. Test
Share your perspectives via tests you match with, and help best-in-class brands improve their products and services.
4. Make money
Earn $4 for every 5-minute test, $10 USD for every 20-minute test and between $30 USD to $120 USD for live interviews.
Make your voice heard
Best-in-class companies rely on UserTesting to gain valuable insights
into their products from people like you!
2000+
Customers around
the world
40+
Countries represented
by our contributors
New opportunities all the time
New test opportunities are posted every day from companies around the world.
Testimonials
I absolutely love UserTesting! I get to test new web and mobile sites and give my user experience, opinion, and recommendations to clients!
The tests are very clear and the Chrome extension works great!
- Tracey M.
UserTesting is a great way to make a little extra money in your spare time while
helping people and businesses improve their products!
- Kenneth H.
I told all my friends about UserTesting and
how fun it is to give your opinion on different experiences!
Aisha H.
I've been very pleased overall with my experience with UserTesting!
I enjoy the ability to earn a little extra money from home on my own schedule.
- Colin S.
Frequently asked questions
What do I need to get started?
What is the application process?
How much money can I make?