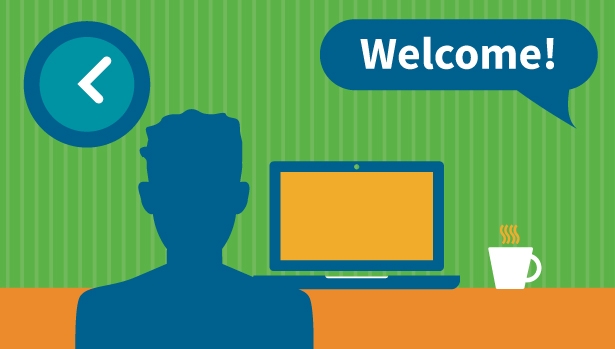 I've been working here at UserTesting for about 5 months, and it dawned on me today that I no longer have fresh eyes. When it comes to our site's marketing pages, I've started seeing the forest instead of the trees. Those 'newbie eyes' are such a gift.
Is your company grabbing this chance to learn from its newest employees?
The first week or so of any onboarding experience is chock-full of raw feedback opportunities. As more and more companies continue to fill experience-focused roles, it makes sense that we take advantage of each new hire's fresh eyes.
Not only would you be setting a precedent for continuous learning within your team, you would instill a strong feedback-first culture. As a leader, the added advantage of underpinning your commitment to customer-centric experiences could go a long way toward attracting top talent. And, really, who isn't seeking to bring on terrific UX folks nowadays?
At Accel Design Summit a few weeks ago, I listened to Mia Blume, Head of Design at Pinterest, Shalin Amin, Head of Design at Uber, and Peter Merholz, Head of Design at Groupon discuss their onboarding approach. Two of the tactics these well-known companies employ are requiring each new team member to engage with the product and having some form of an onboarding buddy. These are by no means radical new approaches. That being said, in my experiences within the fast-paced tech industry, there tends to be a need for people to 'get in and dig in' as quickly as possible. I think there is room to improve these tried-and-true initiation methods to accommodate this reality.
Here are some thoughts on how companies can achieve productive product immersion by incorporating UserTesting into the mix. This is a way to help new employees 1) get up to speed with their new company's web footprint, 2) capture their 'fresh eyes' perspective in a useful way, 3) develop a strong sense of the customer experience, all while keeping up with the fast pace of a booming tech culture.
Invite new hires to do the following:
Run a first-impression study on the website with 3 users

While the tests are running, spend an hour exploring the site, noting areas that stand out

Review the responses and watch the videos, annotating along the way

Create a highlight reel of favorite moments and summarize the findings

Share results with the team, including any sketches, bugs, and ideas

Schedule a team session to chat about the test and what was learned
The general idea here is to get new employees thinking critically early on. Invite them to explore their initial reactions to the product and encourage innovative ideation before they are jaded. This will inspire dialogue with their peers, foster an open and collaborative culture, and provide a reference point for how you'd like the team to take initiative in the future. By incorporating a quick-and-dirty project like the one outlined above, your company now has a beneficial way to take advantage of the unsullied perspective of your most recent hires.
A few notes on the plausibility of this onboarding technique
UserTesting is simple to use. There is little to no friction when setting up a study, even for first-timers.
The results are turned around fast. Really fast. In fact, most results are available within an hour of running a test.
Watching videos as a team is a great way to bond. Bringing a growing group together to watch UserTesting results is a fun way to connect with peers.