Introducing the Human Insight Platform
Get on-demand feedback, empathize with your customers and build amazing experiences.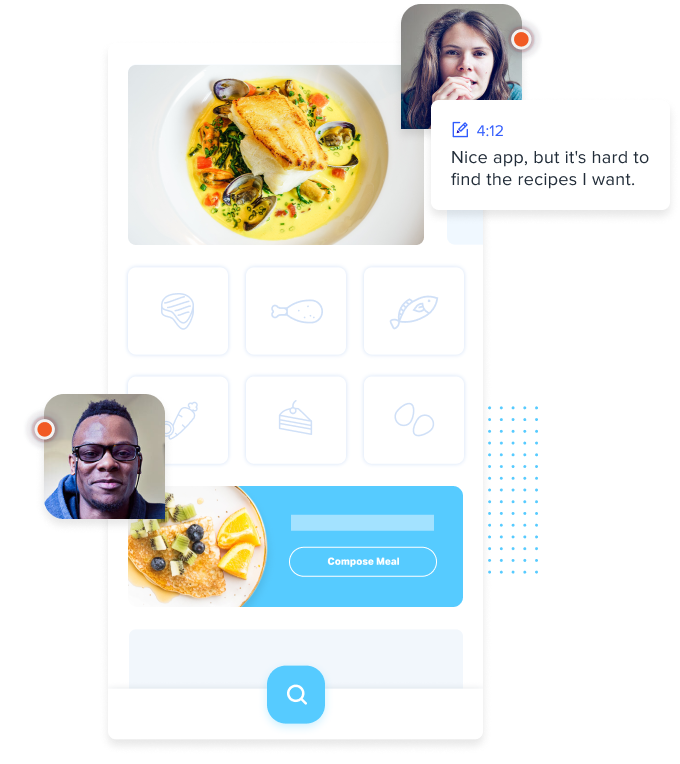 The UserTesting platform enables your
entire organization to get rapid
customer feedback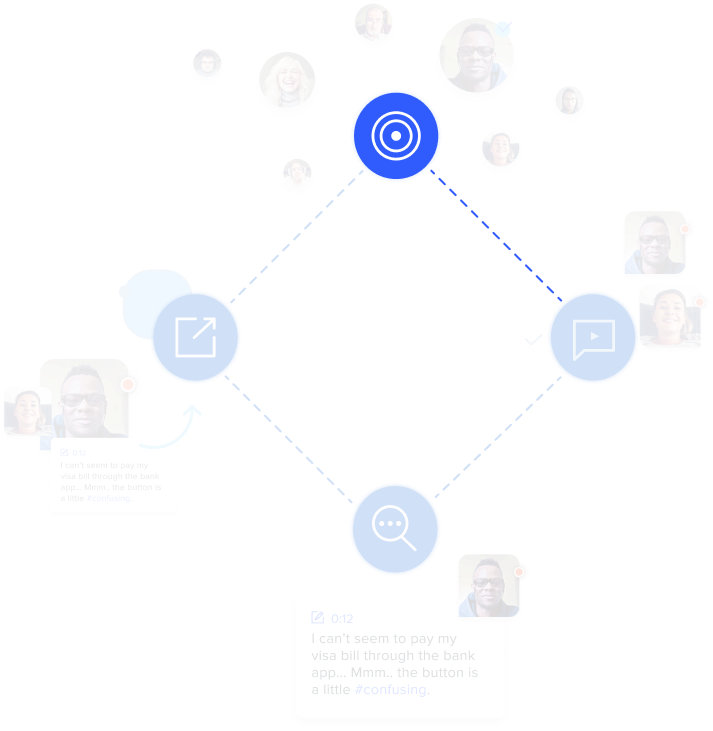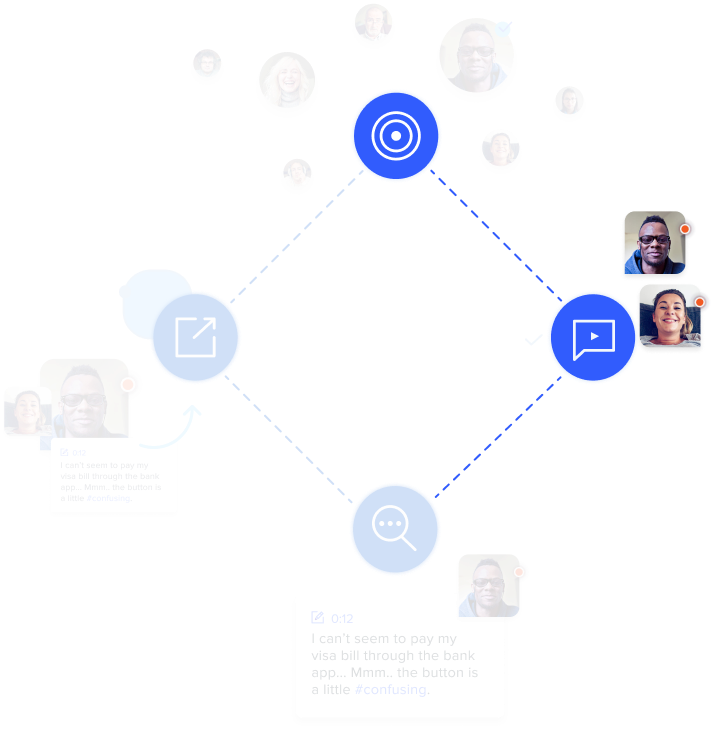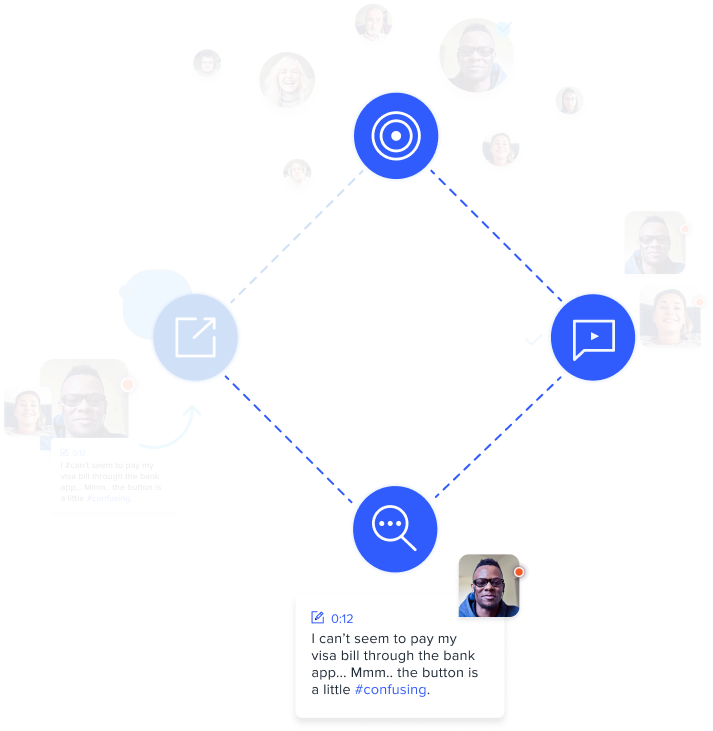 Target your audience
Access the diverse User Testing panel or connect with your own customer, partner or employee to get rapid feedback on any experience.
Key features:
UserTesting Panel
Your Customers: My Panel and My Recruit
Business Panel
Engage & empathize
Understand the "why" behind the "what" by deeply empathizing with your users through self-guided video recording or live interviews.
Key features:
Self-Guided Video Recording
Live Conversation
Integrations
Secure Prototype Hosting
Discover insights
Browse transcripts, tag themes and create notes to uncover insights about almost any experience and customer interaction.
Key features:
Transcripts
Tagging
Notes
Search
Folders
Favorites
Repository & Storage
Metrics
Share learnings
Build a shared understanding of your customer experience. Simple highlight, clip, and share key insights across your organization and collaborate on finding.
Key features:
Highlight Reels
Workspaces
Approval Flow
Notifications
Exports
Usage Reporting
Share via Email
3rd Party: Trello & Slack
See why UserTesting is trusted by the
world's most innovative brands
"UserTesting makes me look like a super hero to my team. The fact that I can get insights in hours and not have to wait weeks is a game changer!"

Brian Clayton
|
UX Researcher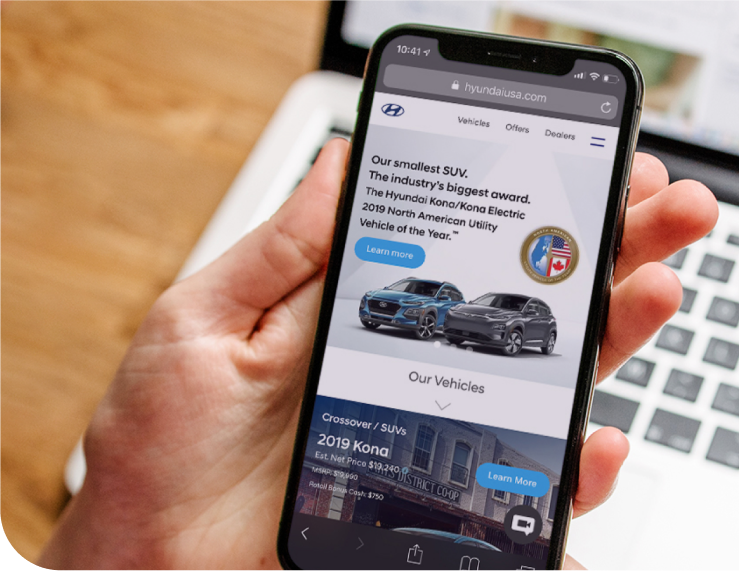 Integrations and plugins
Quickly share insights to supercharge your productivity and drive customer-centric decision-making throughout teams. UserTesting currently supports integrations and plugins with a variety of tools:
Experience Management
Collaboration
UX Design and Prototyping
Scheduling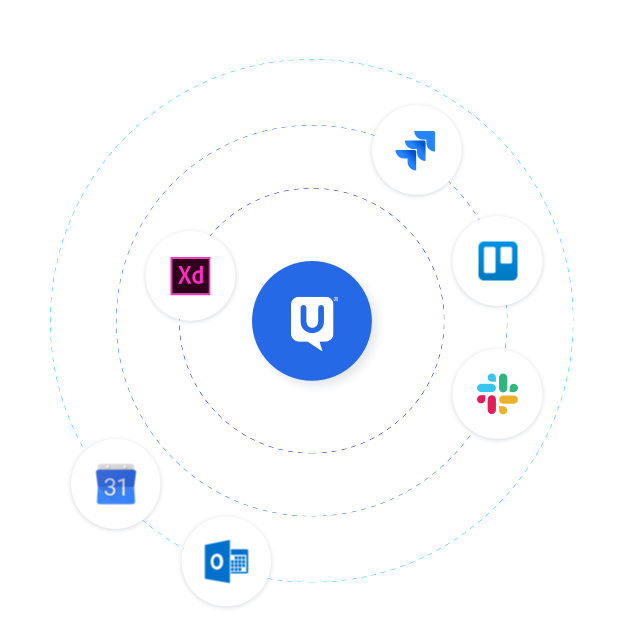 More UserTesting platform capabilities
Enterprise Grade
Industry leading technology, including encryption and SSO, protects your data from outside threats.
Quality Assurance
Scale your team's testing while ensuring quality and accuracy, with approval workflows or templates.
Support
With 24/5 chat and phone support, you can connect with product and research experts when you need it.