Industry
UserTesting for financial services
Innovate and optimize experiences to drive trust and customer loyalty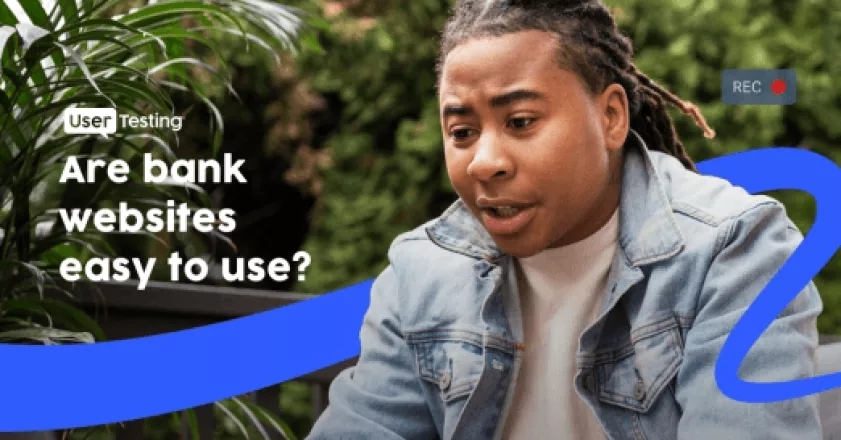 Free Report: Comparing the digital experience of the top 5 US banks
We asked 1,500 people to visit the websites of five major U.S. banks—Chase, Bank of America, Wells Fargo, Citibank, and U.S. Bank—and see what it's like to perform three common activities: find the interest rate for a savings account, apply to open a savings account, and get customer support.
Build trust and innovate to stay ahead of emerging competition
Financial services organizations are held to the same high standards of tech and ecommerce experiences, with the added challenge of protecting customers' financial privacy while delivering highly-personalized experiences.
Earn customer loyalty and trust with UserTesting
UserTesting has totally changed the perception about user research being an expensive and time-consuming process.

"UserTesting empowers us to have a much more strategic approach than NPS alone because it delivers far richer human insight."

"A tool like UserTesting makes it much easier for us to understand how customers are using our solutions, and negates the need for additional time-consuming research."

"The marketing department uses UserTesting to test the messaging that they have on several key web pages. From that, they were able to boost the amount of page views by up to 400%, which was fantastic."
Understand customers throughout their financial journey
Get started with UserTesting templates to validate concepts discover needs, and hear your customers' thoughts on your financial services experiences.