Trusted by innovators everywhere
Discover how thousands of teams are creating exceptional experiences (and eliminating bad ones) with human insight.
SVG
Customers rate UserTesting #1
The crowd has spoken. UserTesting is proud to be the leading company in the top right quadrant on the #1 independent software review site. Read unbiased reviews from real customers and compare for yourself.
SVG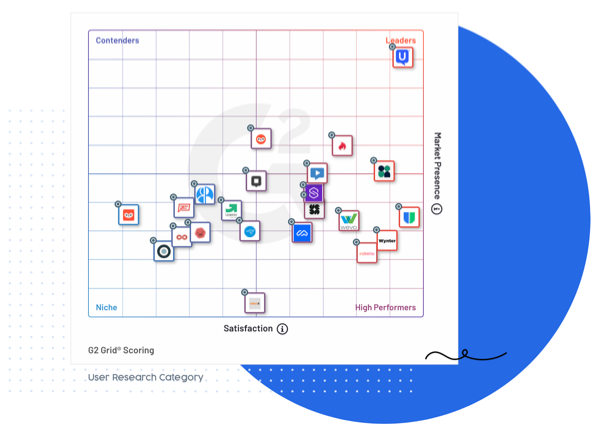 Real human insight, delivered real fast
Your most valuable data doesn't show up in a spreadsheet. Give your users and customers a voice and start making smarter decisions quicker than ever with video-based human insight.