Inclusion, Diversity, Equity, and Belonging
Building a better employee experience for everyone
At UserTesting, we're working to build an inclusive, empathetic company culture that values all dimensions of diversity. It's important to us that everyone has equitable access and opportunities to build and grow their careers, and we want our employees to feel like they genuinely belong here.
A workplace that works for all of us
We designed our Inclusion, Diversity, Equity, and Belonging (IDEB) strategy to guide us in fostering a culture in which everyone can come to work, be themselves, fully contribute, and grow their careers. Each of these elements is important—we won't be able to make a difference if we focus on one without each of the others. Our employees can't be empowered to develop products to improve the customer experience if we aren't intentionally focused on their employee experience.
Image
APPROACH
Our strategy for developing a diverse and inclusive company
We know that people thrive and do their best work when they're supported and can be themselves and are supported—we also know that this looks different for each of us. To ensure that happens, our culture must be inclusive, equitable, and free of bias. And to make a real systemic change, we must hold ourselves accountable and match our commitments with action. Our strategy focuses on four key areas:
Leadership commitment
Establishing our IDEB council
A diverse, cross-functional group of leaders who provide accountability for inclusion, diversity, equity, and belonging.
Leadership accountability
We are working to hold our leaders accountable for representation across levels and roles at UserTesting in the same way that we hold them accountable for our other important business priorities.
CEO Action for Diversity & Inclusion™
We're members of CEO Action for Diversity & Inclusion™, the largest CEO-driven business commitment to advance diversity and inclusion in the workplace. With over 1,400 CEOs across 85 industries participating.
Growth and opportunity
IDEB manager essentials
We're intentional about helping people managers understand the role they play in fostering a culture of inclusion and helping them understand what it means to be an inclusive leader throughout employee lifecycle decisions.
Reverse mentoring and sponsorship program
This program pairs leaders with women and minorities to help our leaders understand a different lived experience, be more empathetic, and be more inclusive.
Building empathy through storytelling
Through listening and seeking to understand, we've built a series that will help to build empathy, celebrate differences, and recognize the significant achievements of our diverse community of employees.
Building diverse teams that thrive
Diverse candidate pipeline
We're committed to building diverse candidate pipelines for new and existing roles by expanding our diversity sourcing efforts.
Structured interview process
We are working to ensure we have a structured interview process across all levels of the organization to mitigate bias and make better hiring decisions.
Belonging from the start
Pay equity analysis
We conduct an annual Pay Equity Analysis to ensure there are no significant differences in pay explained by gender or race/ethnicity.
Diversity and heritage celebrations and recognition
Throughout the year we recognize and celebrate the important milestones and events that are important to and impact our diverse team.
IDEB overview in UserTesting Bootcamp
In our New Employee Orientation, we provide an overview of IDEB, what this works means to us, our strategic pillars and how employees can get involved.
Employee Resource Groups (ERGs) are our employee-led groups focused on building connections, creating purpose, making an impact, and driving change together at UserTesting. Each group has an executive sponsor who champions the work and presents the group's charter and objective to the executive team. All ERGs at UserTesting receive a budget to support their programming and advance their goals.
SVG
AAPI@UserTesting
Our community aims to create a safe, inclusive space for those who identify as Asians and Pacific Islanders that builds awareness, empowerment, healing, development, mentorship and allyship across other ERGs and communities of color at UserTesting. We hope to also be a group that makes a social impact and invests back into communities, all while sharing life and joy with one another.
SVG
AcessAbled@UserTesting
AccessAbled helps support, engage and connect UserTesting employees and loved ones who have physical and/or neurological disabilities. We also want to ensure that UserTesting creates products and experiences that are accessible and inclusive.
SVG
Black@UserTesting
Black@UserTesting is committed to supporting, developing, and connecting Black/African American employees at UserTesting through events, mentorship, and community. We serve as a safe space and forum for navigating the workplace as employees of color.
SVG
EMEA@UserTesting
EMEA@UserTesting is a regional ERG focused on ensuring that employees across EMEA can come together and establish a sense of community and inclusion around culturally relevant topics. We host localized events and support initiatives that take into account our nuanced dimensions of diversity. We also collaborate with the demographic ERGs to ensure alignment where appropriate.
SVG
Interfaith@UserTesting
Interfaith@UserTesting is an employee group focused on celebrating, supporting and fostering understanding of our global faith and spiritual diversity. This group is one of inclusion and sharing stories around all faiths to learn how we can better relate to one another.
SVG
LatinX@UserTesting
LatinX@UserTesting is designed to be a group and family within UserTesting to support all those that identify as LatinX, live by the culture, and want to continue to build momentum around this beautiful ethnicity.
SVG
LGBTQIA+@UserTesting
LGBTQIA@UserTesting offers a safe space to be yourself, even if you are still figuring out who that is. We discuss issues impacting the LGBTQIA+ community, share resources, and provide an outlet where you can meet and talk to other employees that identify similarly.
SVG
OldSchool@UserTesting
Old School@ is specifically targeted for employees in the over 40 and over 50 crowd. The intention of this group is simple, it's well documented that the technology space experiences age bias on a very regular basis. A lot of us have experienced this before and this group provides an opportunity for any of our employees, at any age, who has experienced something similar or has interest in learning can get involved in an ongoing conversation and sharing.
SVG
Women@UserTesting
Women@UserTesting serves as an integral part of creating an inclusive work environment for all women employees at UserTesting. We provide a forum to socialize, share ideas, and discuss interests outside of the daily practice at work. We strive to strike a healthy mix of social connection, support, and motivation to create lasting intellectual, professional, and financial outcomes for our members.
This is a carousel might have auto-rotating slides enabled. Activate any of the buttons to disable rotation. Use Next and Previous buttons to navigate, or jump to a slide using the slide dots.
"My fellow AAPI Colleagues remind me that who we are is heavily shaped by our heritage and experiences that can often be easily dismissed in the context of work. I'm honored to be able to partner with my AAPI UserTesting community to create a space focused on storytelling, celebrating our roots and unique talents, ensuring we're seen and heard and working toward solidarity with other ERGs in the movement for equity and inclusion."
- Tammy Hu
|
Senior Manager - Business Operations (AAPI@UT)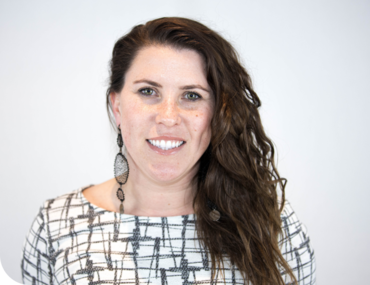 "I'm impressed by the talent I work with everyday at UserTesting. The women are supportive, inspiring and consistently teach me something new. There is no topic we don't discuss freely. We currently have three female board members that understand our mission and aren't afraid to say what's on their mind."
- Katie Harkins
|
Senior Director - SMB Sales (Women@UT)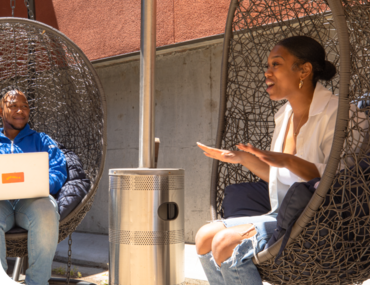 "The Black@ family at UserTesting has really encouraged me to come into my true authentic self at work. The community that we've built at UseTesting continues to make me proud. I am grateful for the stories, wins, and learnings we are constantly sharing with not only each other but the wider employee community as well."
- Teyana Backey
|
Brand Marketing Manager (Black@UT)
OUR COMMITMENT
Building a culture of understanding for the long term
At UserTesting, we believe that businesses must lead with empathy and it's everyone's responsibility to model that. We acknowledge that while we have a good foundation for this work, we're only at the beginning. To lead with empathy, we must prioritize inclusion, diversity, equity, and belonging in all that we do—this is how we get better as a company, now and for years to come.
Join the UserTesting Team