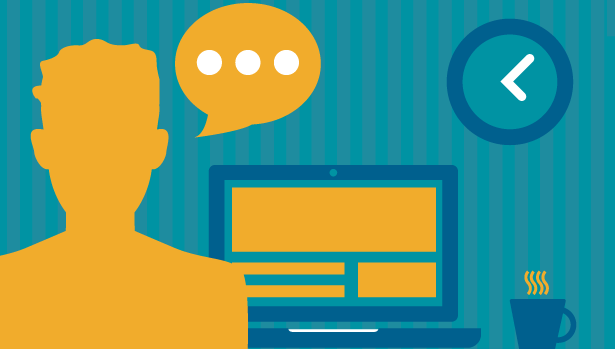 In the world of online sales, nothing can be more troubling than low conversion rates. Customer purchases come at a premium, and online marketers lean on social media, retargeting, word of mouth, and plenty more to pull visitors into their site. Much to our chagrin, website traffic alone is not enough. Having a deep understanding of your site visitors' intent can open a lot of doors for site optimization, ultimately leading to an increase in conversion.
You've got site traffic, you've got the essential bells and whistles, you're spending money on ads, you've ramped up your social media presence, and yet - you've still got low conversion rates. If you find that you're constantly begging your developers for additional programming hours, and yet the work that is done isn't changing your numbers, it's time to take a step back.
Define what you already know about your site traffic
Which pages get the most visits?

What words or phrases are they searching for?

Which part of the registration flow has the highest drop-off rate?

What are the key actions of visitors on your site? (non-customers)

What is your current conversion rate? (Include multiple conversion rates, ie newsletter sign-up, product purchase, registration, etc.)
Answering these questions will help you define what is currently happening on your site. Knowing this information is the first step towards plotting out your optimization strategy.
Dig deeper to prioritize your optimization roadmap
Here at UserTesting, we find that the best way to know your target audience is to hear directly from them. Explore your primary user flows with real users by running user studies. You'll want to find out answers to the following questions:
Is it easy for visitors to describe what you offer?

What information do visitors to your site expect (or require) to register or make a purchase?

Do visitors to your site find value in what they discover? Would they want to share it?

Can first-time visitors clearly find a way to sign up, request more information, or purchase from you?

What is the response to your registration flow? What works, what is annoying, where do people get stuck?

Have you made the new customer experience helpful and rewarding during their on-boarding process?

What is the one thing your customers couldn't live without?
Gather Feedback
Now that you have defined what it is you'd like to learn, it's time to run your study. Put out a call for participants on your blog or use social media to solicit some folks to give you feedback via Google Hangouts or Skype. Do some casual 'hallway tests' with people who aren't intimately familiar with your website. Go the friends-and-family route and steal 15 minutes of your next happy hour. Or, use our service to gain feedback from our panel of real users. Whichever tack you choose, be sure to keep your tests short and to the point. This way you won't wear your testers out, and you'll still get manageable results with lots of ideas for improvements.
Prototype, test, deliver, repeat
Once you've run your study, structure your optimization roadmap to address the highest priority tasks first. Do customers need more information? Better start writing. Is the registration flow confusing? Re-imagine a process that collects only the minimum required information and gets people what they want quickly and easily. Save yourself from costly development time by testing out new prototypes before implementation. This also helps document clear requirements and expected outcomes for your dev team, and will ensure you get the results you want once you go live.
The main goal of using customer intent to optimize for conversion is to reduce the amount of friction your product puts between visitors and their must-have experience. This is a tried-and-true way to ensure that what you deliver is exactly what your customers are hoping for. Do this well, and you'll reap the benefits: higher conversions and satisfied customers!