When the topic of great CX comes up, airlines aren't usually the first companies we think of as examples to follow.
According to Forrester Research's US Customer Experience Index, 2017, overall customer experience performance from the top 12 North American airlines was dismal, with the top four performers achieving only "Okay" scores. In fact, not one airline received"Good" or "Excellent" scores. Consistent with Forrester, the top ten airlines in our recent Airline Customer Experience Index received mediocre-to-low scores in most desktop website attributes and experiences, including ease of use, speed, credibility, aesthetics, and delight.
That means there's a lot of potential for airlines—and everyone else in the travel industry—to capture the ROI they've been missing due to underwhelming, or worse, disappointing, customer experiences.
Check out our latest infographic for some compelling reasons to start investing in a better experience for your customers.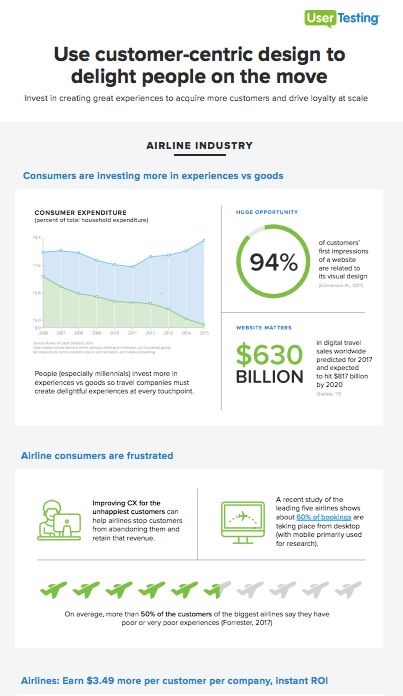 Want to learn more?
Download our Airline Customer Experience Index report here.