In a recent webinar Devin Harold, UX Research Manager for Verizon, sat down with us to discuss how his team gets up close and personal with customers through Live Conversation interviews to better understand their needs and how they really interact with Verizon products and services.
We had a great Q&A session with Devin and included some of our favorite questions below. You can watch the full webinar here. Enjoy!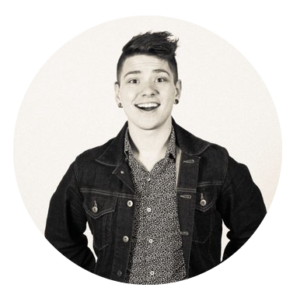 What are the pros and cons of remote, self-guided studies versus customer interviews?
It boils down to what we're trying to learn. For Live Conversation, I would say a moderated study is really where you need more anecdotal feedback. You need to uncover a little more of the "why".
In a standard usability test, something that could be unmoderated, a user can go through a flow, they can talk out loud as they're going through that process and you can really understand why they got tripped up on something, or why they found something confusing or they can't continue. That's what usability testing is all about. You can see them sort of having those difficulties and talking aloud as to what they would have expected, and why the design didn't match their expectations.
For some of the early divergent concepts when you only have a few design screens or early sketches that you want to get in front of customers, that's something that needs a little bit more context. I choose moderated testing, or customer interviews, when there are things that need more context, or when it's earlier on in the process. I use unmoderated for when it's a little further along and we have more requirements gathered, and it's more usability or flow based.
How do you prioritize research requests and work with other teams?
We have a number of different priorities in a given quarter or year. We try to align a lot of our work to those overarching priorities to really make sure that we're delivering exceptional experiences to our customers, and in the places that they matter most.
When we're looking at different research requests, part of the conversation is around what methodology we need to leverage to answer the question that's being asked of us while also factoring in how long that methodology takes?
With Live Conversation, we've been able to turn around research a lot quicker by saying, "Hey this needs to just be a discussion." I think prioritizing those requests really depends on the business priorities whereas before it used to depend on timing—now, with UserTesting, we can do a lot more within that timeframe.
How do you share insights with other teams throughout the company?
We specifically share learnings by making sure that all relevant stakeholders, when possible, are a part of the research, and part of more than just one session. That's really how we're able to scale shared learnings.
In my experience, I've learned that the less formal you make it, the more realistic and tangible those learnings become. When people are able to sit and see the actual issues that customers are having, it becomes more real for them.
There's a lot of diverse teams that may also benefit from the research that we run. In those cases, we set up readout meetings with them and really just dive into what we wanted to learn, what we actually learned, and our next step. A great best practice would be to have a point of contact for the different business units that are affected by your research.
Want to learn more?
If you'd like to learn how UserTesting can help you understand your customers through on-demand human insight, contact us here.