In a recent webinar, we sat down with Stephen Fleming-Prot, Principal UX Researcher, to walk through strategies and techniques to set teams up for a successful year of CX research in 2019. We had a great Q&A session with Stephen and included some of our favorite questions below, you can also watch the full webinar here. Enjoy!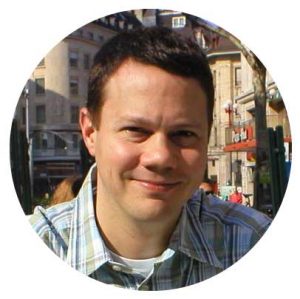 How do we find participants with specialized demographics for our studies?
The most effective approach is to first figure out where those individuals gather. For example, if you're looking for someone with a specific credential or license, you can seek out professional organizations that are comprised of those individuals.
I worked on a project in which we were looking for experts in health and safety. They exist, but they're scattered across industries and organizations. To find them, we reached out to professional organizations, like The American Society of Safety Engineers, and asked if they'd be willing to share our contact information with their members, in case anyone might be interested in participating in our research.
Trade shows and conferences are also a great place to source participants. Essentially, anyplace a particular demographic tends to show up—both virtually and in person—is a great place to start when searching for people with unique demographics.
Our Marketing team conducts a lot of A/B tests. How can we improve our results with qualitative insights?
The best approach is to run a qualitative study in parallel with your A/B test. When they're both completed, you'll have human insights to better understand your A/B results.
If both sets of data indicate that "Design A" is the winner, your team will understand why it performed better, and have higher confidence that you're going with the best option. On the other hand, if your qualitative and quantitative research disagree, that's a great opportunity to dig deeper to better understand the results.
The great thing about running qualitative feedback alongside your A/B test is that you also discover that even if one design "wins" the A/B comparison, there may still be an opportunity for improvement. Or, you might uncover a finding that the "winning" design increases conversion at this moment, but has elements that detract from repeat usage or retention.
My organization is hesitant to allow me to talk to customers for research. What do you recommend?
Start by engaging with the stakeholders in your organization who feel nervous about running research with the participants. Sometimes, just helping the team internally understand what research is and how you intend to collect feedback will make everyone more supportive of your efforts.
Be sure to point out that many customers appreciate being asked for feedback, and are willing to participate in research. Additionally, certain approaches, like remote testing, can be done at the participant's convenience in the privacy of their own home, so it's less of a burden than more traditional testing like a focus group.
What are some best practices for sharing insights?
It's important to first identify the level of detail that you need by considering who will be consuming the findings.
For example, Designers may want to go through every video together and discuss in depth. Hosting a viewing party is a great way to share with this type of audience.
There are others, like Product Managers, who want to get to the meat of the findings as quickly as possible. For them, short highlight reels that capture your most interesting moments will be easily digested and helpful.
Regardless of who your audience may be, be sure that whatever you're sharing helps bridge the empathy gap that sometimes exists between customers the products they use. You can do this by including quotes and clips from your research that highlight the story your customers are telling you.
Setting your team up for success in 2019
Incorporating human insight into your decision-making process is a habit that benefits teams across the organization. Fast insight helps teams make informed decisions quickly, reducing development time and resources. That saved time, resources, and effort can then be spent on what matters most: focusing on the customer and building products and services that they'll love for years to come.
Want to learn more?
You can watch the full webinar here. If you'd like to learn how UserTesting can help you understand your customers through on-demand human insights, contact us here.