Recently, we launched a five-part webinar series to help showcase the many creative ways UserTesting can be used across organizations. In the series, we'll delve into how our teams in Design, Research, Product Management, and Marketing rely on the UserTesting platform to leverage human insights to make better, more informed business decisions.
In the second edition of the series, we sat down with UserTesting's Product Insights Sr. UX Researcher, Josh Kunz, who shared a few stories about how this team uses the UserTesting platform to scale research within the department and throughout the entire company.
We had a great Q&A session with Josh and included some of our favorite questions below. You can also watch the full webinar here. Enjoy!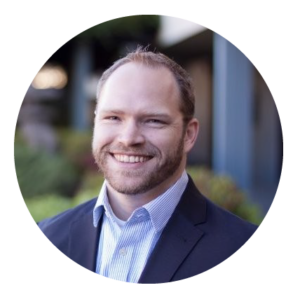 Which comes first, the quant or the qual?
That's a very chicken or the egg question. Sometimes it's the UX researcher who has the question that they're trying to solve for. Other times, it's the data scientist who has seen something interesting in the data or customer behavior that they don't understand.
How do you measure happiness?
We use NPS to measure customer satisfaction, for the most part. We're also working with our Customer Success teams to come up with a more customized metric to better gauge the value customers are getting from the product. Our customers are always our main focus, so we're constantly trying to find new ways to better understand and measure how they're using the product and how they feel about the experience.
How do you organize interview data so it can be analyzed?
We're heavy users of our own product, so when we conduct customer interviews or unmoderated tests, we take notes using the annotate tool, which helps us pinpoint interesting moments within each video and easily search for key phrases later on during analysis.
We also make use of the new tag feature to tag all the different insights that we pull out, and then we use the data export to analyze and organize those into key themes to help make sense of what we're finding.
How does the research process work with Product Managers and Designers?
That's a question that could be a whole webinar on its own! Currently, our Product Insights team, which is a combination of Data Scientists and UX Researchers, is paired with one to two PMs and one Designer.
It's a pod-style structure where we work with the same Designer and the same two PMs on each project. For example, I'm currently working on our unmoderated tool and our Live Conversation feature. For those projects, I work with the same set of PMs and Designers. For the more strategic work, the UX Researcher would lead those programs for a lot of the iterative design and evaluative work. We try to have our Designers run those on their own, and then we also have PMs doing their own research as needed.
Want to learn more?
If you'd like to learn more about how UserTesting can help you understand your customers through on-demand human insights, contact us here.