UserTesting recently awarded the nonprofit organization Common Cause a grant of pro bono studies through our OneWorld program for nonprofits. UserTesting OneWorld helps charitable organizations create better fundraising and donor experiences, thereby increasing their impact in the community.
We did a Q&A with Jesse Littlewood, National Campaigns and Digital Director at Common Cause, to talk about the successes his team achieved on their website through their partnership with UserTesting OneWorld.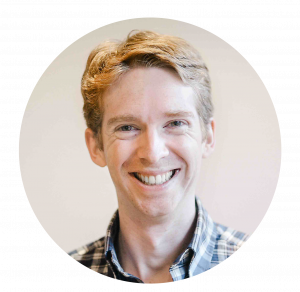 What sparked your interest in UserTesting?
When we started the process to rebuild our website, I knew how important good, accurate user testing data was to making better decisions. We had done some surveys and heatmapping before, and of course looked through our Google Analytics closely. But we were going to redesign our website architecture entirely with a new, refreshed brand, new content and a new way of telling our story. I wanted to bring user insights into that process.
Before UserTesting, how did you know what was working and what wasn't on your website?
Google Analytics, surveys and heatmaps via HotJar, direct feedback into our contact form, feedback from staff, volunteers and members of our board.
How did you feel about using the UserTesting platform?
The UserTesting platform was intuitive and simple to use. I really enjoyed watching the videos of people using the site with their audio commentary—it gave me a deeper level of insight into how users actually experience our website. And combined with the ability to screen and recruit specific kinds of users to review the website, we knew we were reaching our target audience.
What were some of the insights you learned?
We learned that a critical part of our brand and website experience is our nonpartisanship. On our old website, we found that many potential supporters and subscribers were turned away from more deeply engaging in our work and converting to email sign-up or donation when they ran across content they considered 'partisan.'
Our new website took that feedback as a core challenge to solve, and our new experience, while remaining true to our values, showcases our nonpartisanship in a strong, more user-centric way.
We also gained insight into how users were confused about the overall architecture of the old site. As we have both a national presence and state offices in 30 states (with their own web presence), it was easy for users to become 'lost' on the website between state and national content.
What are you planning to improve based on the insights you gained?
Our architecture challenges are difficult to solve. We designed a new architecture that should better orient and center the user on what kind of content they are viewing (state or national), but we don't know how successful we are until we do additional user testing. We think we dramatically increased the overall user experience and better communicate our brand story, including our nonpartisanship, but an additional round of testing will reveal how well we performed—and what are the next steps.
One of the biggest challenges on our old website was using a proprietary and archaic CMS. Now with a new, modern, open-source CMS and a great developer partnership, we can start with a stronger baseline user experience, but also make improvements as we gather information from users.
Is there anything else you'd like to share about your experience with UserTesting so far?
The platform was extremely useful. I'm very hopeful that we will be able to find additional resources to do another round of testing: initially, we tested our old website and the wireframes of our new website. I think we'd gather some very valuable insights if we used the same groups and testing questions on the live, new website. It would inform our next steps, but also showcase the value we provided in rebuilding this site—not a small expense for a nonprofit!
Want to learn more?
If you'd like to learn more about how UserTesting can help you understand your customers through on-demand human insights, contact us here.
You can also learn more about and apply for a UserTesting OneWorld grant here.