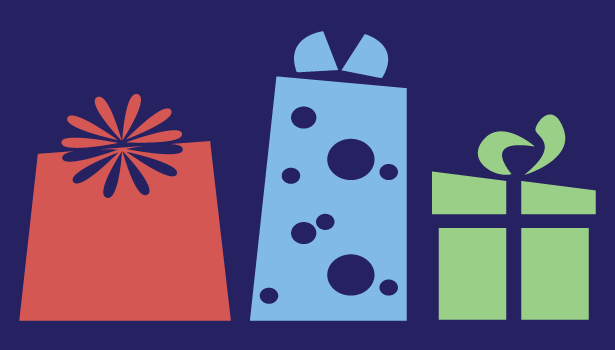 Whether you're contemplating your gift list or looking forward to ringing in the New Year, there's no denying that the holidays are upon us.
And while it's an important time to stop and reflect about all the things we've been lucky enough to enjoy over the past year, it's also an important time for most businesses---a time when their sites and apps should be at peak performance.
Web and mobile traffic skyrockets this time of year, and many sites and apps have special holiday-themed designs in place---but they haven't done adequate testing to ensure that users have a smooth experience shopping for products and getting great deals.
These tips can help you get the competitive edge, even if you don't have time to make adjustments to this year's design.
Test this year, be better next year
Holiday-themed designs are difficult to test outside of the season. Users aren't in the gift-giving mindset any other time of the year, and most companies have special offers that are exclusive to the holidays, which means their messaging isn't seen any other time of year, either.
Because of that, we recommend that you set up your tests with next year in mind, rather than this year. That way, your product teams don't need to worry about scrambling to make changes mid-December, and they'll have plenty of awesome insight that can inform next year's designs.
Run user tests now with next year's holiday season in mind.
See how your competitors are doing
This is the one time of year when your competitors' holiday designs are available to you, so take advantage of that! In addition to testing your own site or app, have users attempt the same tasks on 2 or 3 of your biggest competitors' sites.
Not only is it a lot of fun to watch how other sites and apps fall short, but it's also a great way to determine the best practices for your industry.
What are users responding positively to? What do they say will bring them back to the site later? When it comes to building next year's designs, you'll have a huge head start and avoid a lot of bad practices.
Ask the right questions
Take a look at these 10 tips to help you decide what questions to ask when your users are testing your holiday designs. Can they find size charts? Estimate delivery time? Ship to multiple places with ease? Use promo codes? Order gift wrapping and/or messaging? A lot of experiences are unique to the holidays, so be sure to adjust your testing tasks and questions accordingly.
If you're a User Testing Enterprise client, you can get some great insight from the Research Team by reaching out to your Client Success Manager. Just tell them you'd like some advice on what questions to ask this season.
Get the right users
While normally you would test your site with users that fit your business's target demographics, it's important to remember that holiday shoppers are thinking about the recipient of the gift when entering your site or app, and may not be your usual target demographic. Here are some examples of this:
A grandmother visits the Toys "R" Us site to buy something for her 11-year-old grandson

A teenage daughter visits the Golfsmith site to get something for her dad

A mom visits the Lululemon app to buy something for her yoga-loving sister
In each of the cases above, the person visiting the site is not the target demographic; they're searching for a gift for someone else that represents your target shopper. And in each of the cases above, it's important that they have a smooth experience.
Your holiday shoppers may be different from your normal target market, but it's just as important to provide them with a good user experience.
For the holidays, consider screening for users who a) are doing a fair bit of holiday shopping, and b) are shopping for someone who loves whatever your company has to offer (toys, golf, yoga, etc.).
Here's an example screener question to help you recruit test participants in your holiday shopping market:
Please indicate who you plan to purchase the most gifts for this holiday season:
A movie buff
A sports fanatic
A golfer (Accept for Golfsmith)
A yoga lover (Accept for Lululemon)
A young child (Accept for Toys "R" Us)
Other/None of the above
Time your tests to perfection
There are several "shopping extravaganzas" (a.k.a. testing opportunities) throughout the holiday season, like Cyber Week, the week leading up to Christmas, etc. It's important to catch users as they shop within these time frames, as only certain special offers may apply and sale prices are often confusing for shoppers.
To take advantage of these shopping experience windows, set up test drafts ahead of time, and then launch them when the time is right. These moments represent major conversion opportunities for you, so ensuring that users are happy will keep them from abandoning purchases.
So there you have it! A few guidelines to making next year's holiday designs better than ever. It's the best gift you can give your company this season.