In a recent webinar Janelle Estes, Chief Insights Officer for UserTesting, sat down with us to discuss her findings in our latest voice of the customer report: Deconstructing the rise of fintechs, in which we asked consumers about their decision to choose fintechs over traditional banks, and how businesses can adapt their strategy to meet their customers needs.
We had a great Q&A session with Janelle and included some of our favorite questions below. You can watch the full webinar here. Enjoy!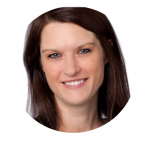 How can we weave the customer voice into our process?
One of the most common ways to do this is when you're designing and creating prototypes or wireframes, is to put them in front of consumers as early as possible. Before you even decide what you're building, really doubling down and focusing on the problem that you're trying to solve. You can do that by interviewing customers, you can do that by observing them, you can do that by talking to them.
It's really important to understand the ease of use and essentially the usability of the provided experience that would accompany your product. This is where we typically see our customers and others in the industry incorporating feedback into their process.
Then once you have an idea of the problem space, you can really start to brainstorm and think about potential solutions or products and start to understand how those products land in the marketplace. From there you can learn which idea is the winner and move ahead with design and development on that particular solution. I would encourage you to weave it in wherever you can. Most importantly, at the beginning phases when you're really trying to understand what's the right thing to bring to market.
How can traditional banks compete with fintechs?
The ways that I'm seeing traditional financial institutions adapt is twofold. One is creating almost these startup environments within their organization. Either these are organizations acquire other companies, or they create new teams to really respond to the shifts and changes in the marketplace. The idea here is that these startups are empowered to move fast and make quick decisions and really operate like a startup within an enterprise.
The other thing I'm seeing is that this startup mentality is really around operationalizing and pulling in the voice of the consumer into what everyone does. It just isn't a siloed team that's doing market research in the corner and potentially sharing it with product teams and other people designing customer-facing experiences. It's actually this process that is being built into what everyone does.
We see that with some of our very cutting edge customers, that by creating these fast-moving teams and, most importantly, incorporating the voice of the customer into everything that they do, they're able to stay ahead of the curve and that's, in my opinion, one of the best ways to compete. I don't think that there's really a magic sort of formula for the products that you need to provide, I really think it's about listening to and understanding your customer and being able to pivot based on that information.
How can we increase customer loyalty outside of providing competitive products and services?
What's interesting is that many of these companies are providing very similar products and services. Some are a little bit better than others in terms of interest rates for example, but at the end of the day, they're all very similar.
What banks and other financial institutions are really doubling down on is this idea that what differentiates you is the experience that you provide. When you see the data from Forrester and Gartner reports it shows that "experiences" are the new battlefield. That is particularly true for an industry like financial services where outside of the products that you provide, it's really about the experience. When their experience exceeds their expectations it helps to drive and increase the loyalty of your customers.
Want to learn more?
You can learn more about the appeal of fintechs here, or watch the on-demand webinar here.
To learn how UserTesting can help you understand your customers through on-demand human insight, contact us here.