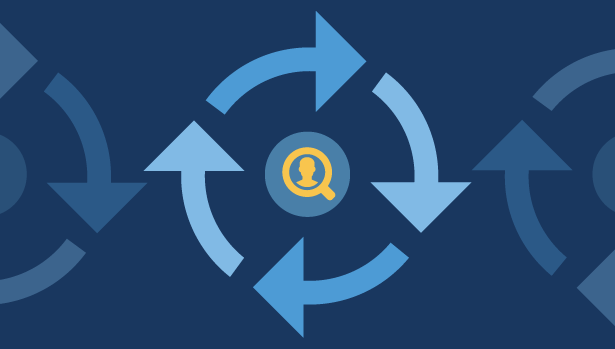 At the crux of every great digital experience, you'll find a person. Someone who needs something. Someone with expectations and demands. Someone you have set out to help in some way.
Just about every organization whose leadership has uttered the words "customer experience" has grappled with how to satisfy—and even delight—their customers. A cornerstone for many progressive companies, the agile manifesto is more than just lip service. It's a framework for decisions. A guiding light when the going gets tough. A respectful nod to community and the people who work beside us.
A fair amount of our clients tend to *ahem* lean towards agile (I couldn't help it), and here at UserTesting, our engineering team also embraces the collaborative spirit of the agile principles. I thought it might be fun to play matchmaker and review how UserTesting fits into each of the 12 principles in the manifesto:
Principle 1: Our highest priority is to satisfy the customer through early and continuous delivery of valuable software.
Gathering user feedback early and often removes the anxiety that comes from not knowing what people will think and whether or not something will work. Once the big features have shipped, UserTesting can help product teams in their search for "the next big thing."
Principle 2: Welcome changing requirements, even late in development. Agile processes harness change for the customer's competitive advantage.
Utilizing UserTesting throughout the development cycle will help you build a better, more engaging product. There is always a gap between what people think users need and what they actually need (or want!)—wouldn't it be nice to find out earlier in the process what matters most?
Principle 3: Deliver working software frequently, from a couple of weeks to a couple of months, with a preference to the shorter timescale.
Gathering feedback from real users takes a matter of hours, not days, weeks, or months. Here at UserTesting, our engineers ship code multiple times per day. By tightly integrating user feedback into these short cycles, engineers can respond to real insights and implement rapid improvements.
Principle 4: Business people and developers must work together daily throughout the project.
Marketing and product teams who use our service can gather insights from their target market and easily share them with their engineering team. There is no better way to get product designers and engineers on the same page than to see real users use your product. Everything comes into focus and requirements become clear as day.
Principle 5: Build projects around motivated individuals. Give them the environment and support they need, and trust them to get the job done.
Motivated folks can take their projects to the next level by leveraging user feedback. UserTesting is great for large teams and supports multi-seat licenses. How many of us feel, at times, like the lone wolf trying to sell an idea or gather data to prove our hypothesis? With UserTesting, we don't have to make a case; real people do it for us. Using a tool like UserTesting enables people to easily make their case and push through their new ideas.
Principle 6: The most efficient and effective method of conveying information to and within a development team is face-to-face conversation.
Highlight reels featuring key moments are a lot of fun to watch as a group. In fact, some organizations even host viewing parties for the design and dev teams. You might find that this is a great way to align on a mission, share ideas and open up collaboration between departments.
Principle 7: Working software is the primary measure of progress.
You can test live mobile and desktop websites, as well as iOS and Android apps. Or if you've just got sketches, working prototypes, you name it... you can run it through a UserTesting study.
Principle 8: Agile processes promote sustainable development. The sponsors, developers, and users should be able to maintain a constant pace indefinitely.
Watching real people use your software keeps everything real. This approach means you're going to work together to solve real problems, and it's easier to set a sustainable pace. When product and engineering teams work together to identify and fix real problems quickly, organizations can free themselves from frantic, unsustainable patterns.
Principle 9: Continuous attention to technical excellence and good design enhances agility.
Collect input on new user flows, landing pages, email campaigns, social media and more. By staying focused on what matters most, talent can be invested in areas where technical excellence and good design are king.
Principle 10: Simplicity---the art of maximizing the amount of work not done---is essential.
UserTesting helps keep teams focused on the right things so they don't have to waste their time on the wrong things. At a micro-level, the UserTesting platform helps in efficiencies as well. Pre-populated tasks are easily organized into working studies. The UserTesting dashboard allows enterprises to organize their work, save drafts for future use, and add users to existing studies with the click of a button.
Principle 11: The best architectures, requirements, and designs emerge from self-organizing teams.
Add entire teams to your UserTesting account and let them take charge of their work. We've got guides and how-to documents to help any level of user generate great results.
Principle 12: At regular intervals, the team reflects on how to become more effective, then tunes and adjusts its behavior accordingly.
Teams that take advantage of UserTesting are smart and effective because they know that they can experiment to not only build a good product but help the organization focus on what is going to have the best return on investment. As teams review the results of UserTesting together, they can develop best practices and build tacit knowledge. The outcome? A group of awesome, hyper-productive do-ers.
The strongest companies have found a way to improve their product, differentiate themselves from others, and stay one step ahead of their customers' desires. Our belief is that the fastest and most effective way is through feedback. Agility is of the essence.