We were recently talking with Arthur Bodolec, co-founder of Feedly, about how his team gathers user feedback before they design anything. We had a question for him: How did Feedly decide to take a user-centric approach to development? Here's his story. Enjoy!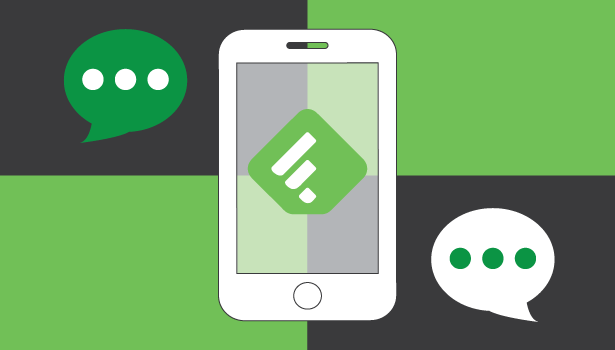 Feedly was launched in 2008 with the idea of letting people personalize their reading in a more compelling and visual way. The company started as a personal project by our CEO, Edwin, who was an avid reader and wanted a better way to aggregate and read the content from his favorite sources in one place.
In 2010, we launched Feedly on mobile on Android and iOS tablets and phones. That first mobile iteration enabled Feedly users to access their existing Feedly. The mobile application worked great for existing users, but we had a very hard time retaining new users. This was when I joined Feedly.
It was difficult to get into the shoes of the new users.
With a team who had been working for quite a while on the Feedly app, it was difficult for everyone to get into the shoes of people discovering Feedly for the first time and re-think the mobile experience for them.
To help my team realize what was happening and get everyone excited about the re-design ahead of us, I decided to conduct some user testing. My goal was to help people understand how new users reacted to our app. What were they looking for when using Feedly for the first time? What features caught their attention? What words were they using when talking about it? What confused them?
User testing helped us check our ideas with reality.
I started inviting a few people to the office to try out Feedly. In addition to observing them, asking them questions, and taking notes, I made sure every single session was recorded on camera so we could see their hands, hear their voice, and observe what they were seeing on the screen. I would then upload each video (40 minutes long on average) on a private Vimeo account and send the link to the entire team.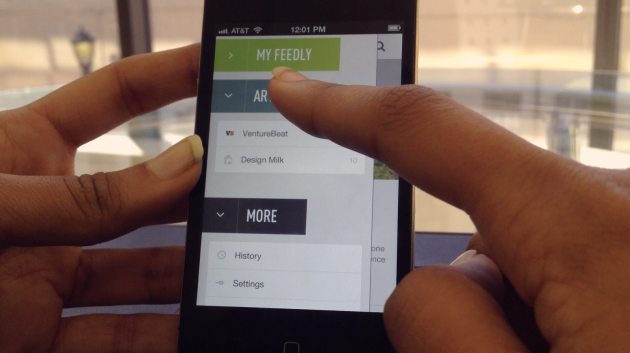 Participant using Feedly and being recorded on video
Everyone on the team really enjoyed watching each of these videos. We all noticed the misconceptions we had. Pretty soon, we all shared a common understanding of how people interacted with Feedly, what they were looking for, and what was misleading them.
Sometimes your features are correct, but the way you communicate them can be devastating.
For instance, we noticed that the way we described our product and features on our onboarding screen would often mislead people, and they would develop a different understanding of our service than what it actually was. As a result, people were looking for things that didn't exist in our product, and so they were completely lost. The great insight here was that sometimes your features are correct, but the way you communicate them can be devastating.
It quickly became obvious that user testing was the way to go. It became the way to check our ideas with reality, learn, and iterate. This is how we started doing this process on a weekly basis.
User research is part of our DNA.
In 2014, Feedly has grown to 15 million users. More and more projects started to stack up, but we didn't want to stop getting feedback from people. This is when I discovered UserTesting. It helped me streamline my process. I took the time to list the tasks I wanted to test, and soon I was already getting feedback in just a few clicks. (You can learn more about my user testing process on this video with its slides and on this case study.)
Today, user research is part of our DNA. Everyone understands the value of it and is always eager to learn more from our users or potential users. Every new project gets on a one- to several-week iteration marathon where we prototype it, test it, and iterate on it everyday. This has been the best way for us to reduce risk and make sure everything we do goes in the right direction.